Case Study
DOT x CoinQuora
Top #10 Independent Crypto Media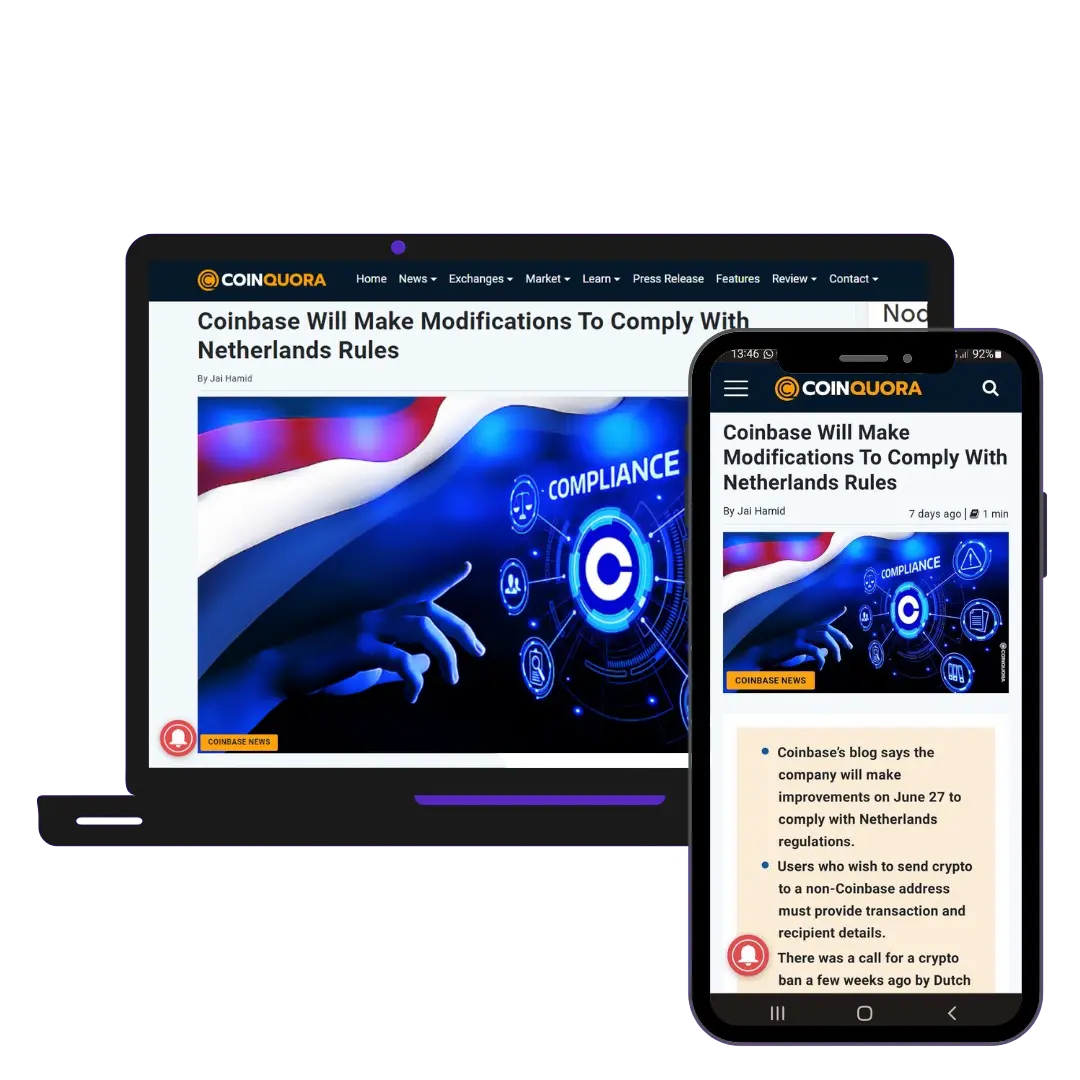 "DOT is the best solution we've used so far!"
CoinQuora is an independent media organization that aims to inform and educate their readers with the latest news and updates across the crypto and blockchain industry.
CoinQuora provide project reviews & rankings (for wallets, exchanges, & other services) and offer easy-to-read learning materials across blockchain, crypto, & NFT.
When approaching DOT, CoinQuora's  goal was to significantly increase their programatic display ad income. They were seeking alternative, and efficient ad technologies in order to grow their revenue, and a solution that would protect the clean browsing experience for their users.
CoinQuora opted for DOT's Fusion formula, including both programmatic and direct advertising demand, and sponsored content. This has led to 63% higher overall revenue and sizeable traffic increases on their site.
"It has been wonderful to work with DOT from the start! We always receive efficient, on-time responses to our queries."
The Solutions
1. Access to DOT | Fusion Ad Demand

Fusion Technology including Ad Demand from both Direct Sources + Programmatic ensures sky high CPM's and Fill Rates.
2. Access to DOT | Analytics Portal

The DOT | Analytics Portal provides CoinQuora with superior insight into earned ad revenues and engagement metrics.
"We also worked with DOT on the sponsored content side of our business. Their demand has been transformational in helping us to diversify our revenue streams. DOT offers the most competitive monetization solution in our market at the moment!"
"DOT is an amazing monetization solution, we are very pleased with this partnership!"

Introduction While many entrepreneurs focus solely on traditional marketing strategies, there are...
Read More