Case Study
Bet Spider x Web City Club
Online Casino & NFT Collection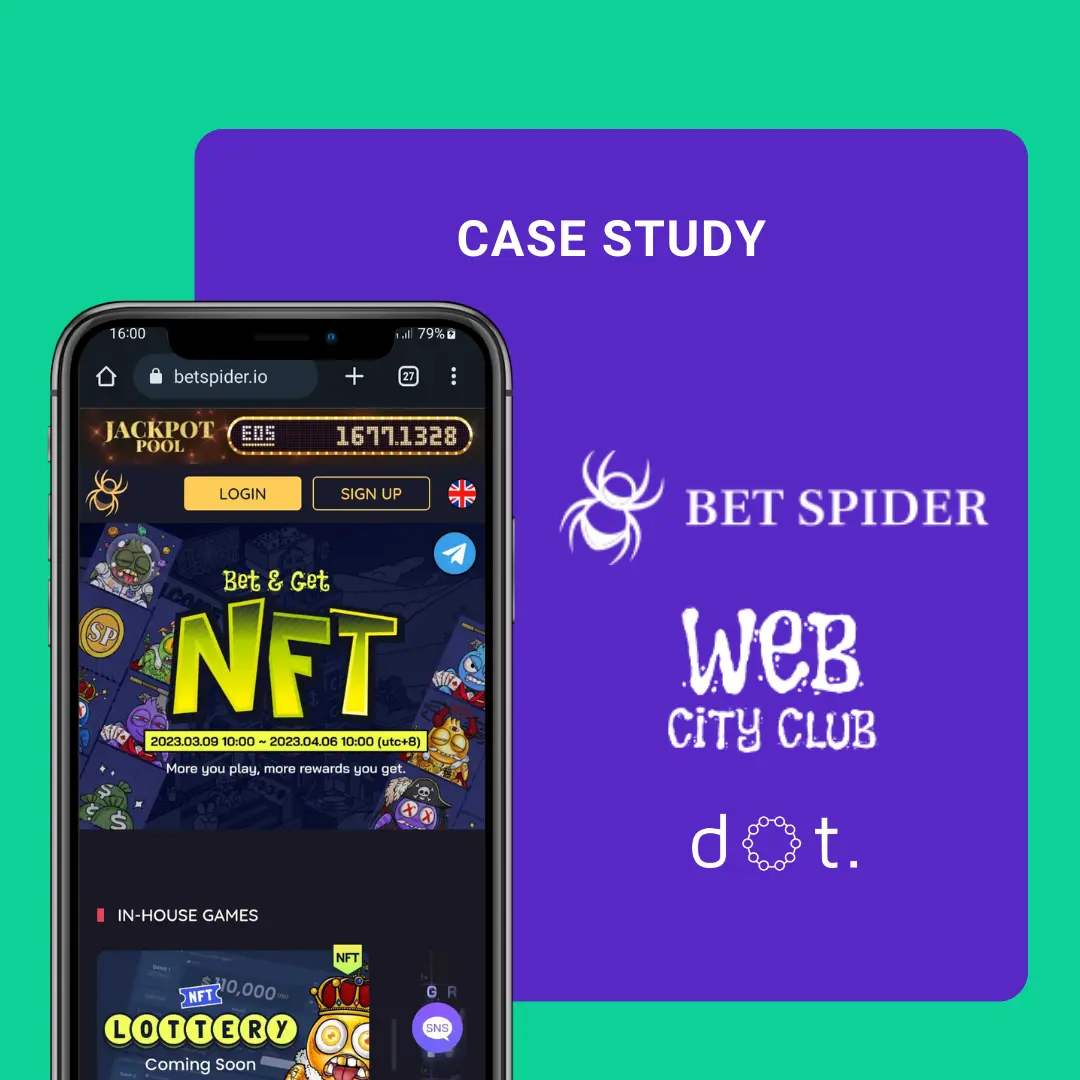 "The targeted advertising and analytics tools provided by DOT helped us achieve our business goals in a very short time. Their team is very responsive, making the overall experience a 10/10."
BetSpider is a web3 blockchain gaming/casino service operator with full range of games including sports book. They're also the curators of Web City Club, an NFT collection on the Polygon blockchain.
"Thanks to DOT, we were able to increase our user base and attract more depositing users to our platform. Their expertise in the web3 & crypto space was very helpful for us."
The Solutions
Contextually Targeted Audiences

Access to hundreds of Crypto, NFT, Web3 related websites globally. Millions of readers, unlimited potential.
Superior Performance Tracking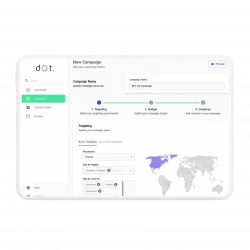 Superior insight into campaign metrics. 24/7 progress monitoring for their casino & NFT campaigns.
DOT was approached by BetSpider, which was struggling to set up effective advertising campaigns that would lead to acquiring users. Also, the use of Google, Facebook, or Twitter ads was restricted. The online casino had the goal of attracting new users to their NFT collection (Web City Club), which proved to be difficult given market conditions.
In light of these challenges, BetSpider sought out new solutions to set up efficient and optimized campaigns to reach their conversion targets. DOT was able to support their growth by providing actionable insights and creating effective ad campaigns, resulting in a 4-fold increase in NFT interested site visitors. This success was made possible through the use of DOT's Web3 Ad Network.
If you want to learn more about how DOT helped BetSpider overcome its challenges and achieve remarkable growth, keep reading!
"We highly recommend DOT to any online casino looking to grow their business through web3 advertising. Their support is very quick, friendly, and committed to delivering results. If you're looking to take your projects to the next level, DOT is the partner you need."