The Most Trusted Name in Hardware Wallets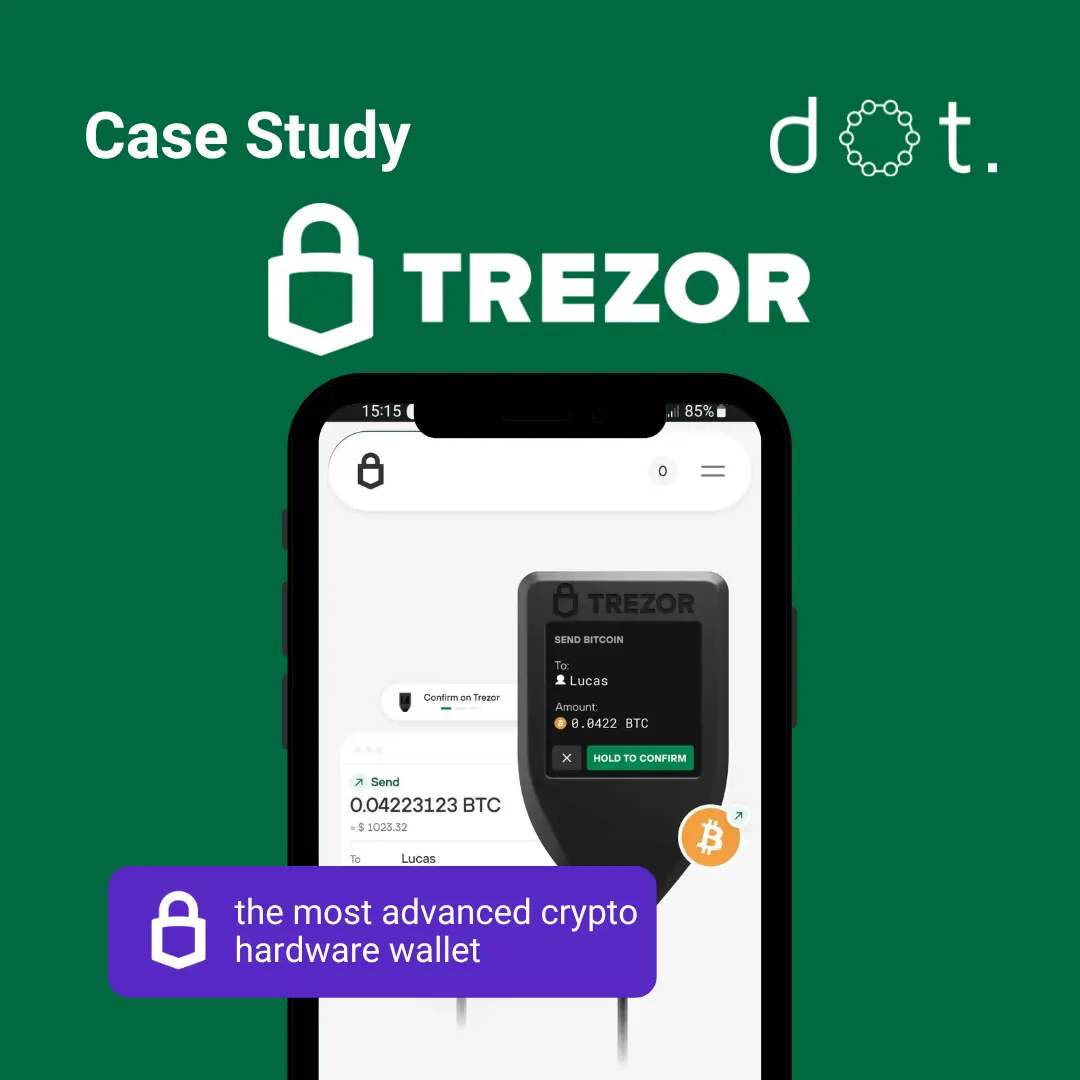 "We received the best support and pro-client approach our company could have asked for!"
Trezor hardware wallets are the ultimate in Bitcoin and cryptocurrency security. Connect your wallet with the Trezor Suite app and easily manage your assets in a secure crypto ecosystem.
"We received great support, quick communication, and a very pro-client approach. Many thanks to the DOT team!"
The Solutions
Web3 Audiences at Scale

175+ Million Crypto Interested Individuals across Hundreds of Crypto, NFT, Blockchain related websites.
Creative Design & Optimisation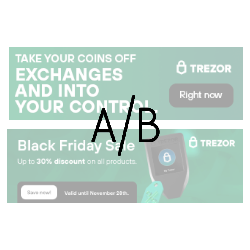 Trezor Received Animated Creative Design, A/B testing, & Campaign Optimisation as Standard.
Trezor approached DOT for several reasons. They were searching for novel approaches to develop effective, tailored campaigns to accomplish their growth goals. Trezor were also looking for appropriate crypto media sites to market their products and heighten brand awareness.
However, given the limitations Google, Facebook, and Twitter continue to impose on crypto-related terms, display advertising appeared to be a distant prospect. Additionally, in light of the crypto 'bear market', and FTX implosion, market conditions could have been described as challenging.
Working in partnership with DOT, Trezor put together a plan to take advantage of the market stress and make use of the broad shift away from CEX's, to self-custody type solutions.
Using the power of DOT's Web3 Network, Trezor were able to access relevant audiences rapidly, and at scale. The "Not your keys, not your crypto" campaign quickly gathered momentum surpassing key marketing objectives, significantly increasing on site conversions numbers.
Subsequently Trezor have partnered with DOT for additional flash campaigns such as those for 'Black Friday' and 'Cyber Monday', relying on DOT's flexibility, and rapid access to targeted Web3 audiences.
1.5 Million
Targeted Impressions <14 Days
38%
More Cost Effective $CPC vs Market Avg
"DOT has proven to be the best advertising alternative for increased brand awareness, support, and communication"