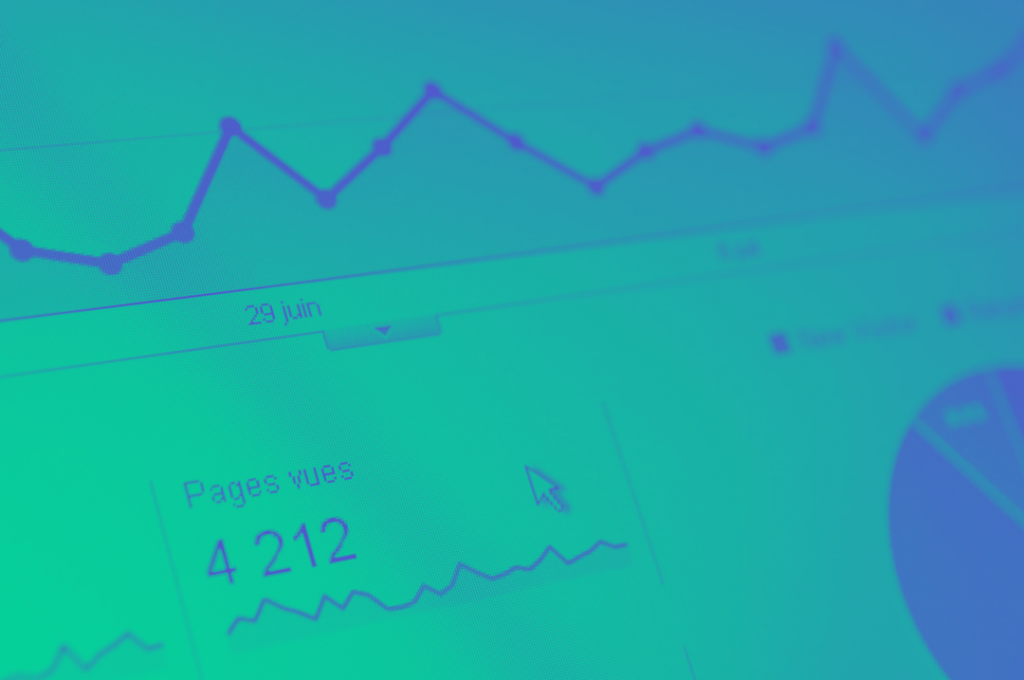 The most important aspect to any marketing or advertising campaign is knowing how to track it effectively.
DOT offers the tools to track performance across several KPI's and optimise ad performance.
What is Ad Tracking?
Ad tracking is the process of collecting data and user insights on the performance of online advertising campaigns. There are numerous methods advertisers can employ to collect this information. These range from Cookies, to Tracking Pixels, to Tracking URL's. Sounds complicated right? It doesn't have to be!
The Simple Option
DOT offers a simple cloud based dashboard to track analytics including impression and click counts by campaign, or creative. This requires zero set up. 24 hours after campaign launch your account manager will send you the link to your private dashboard.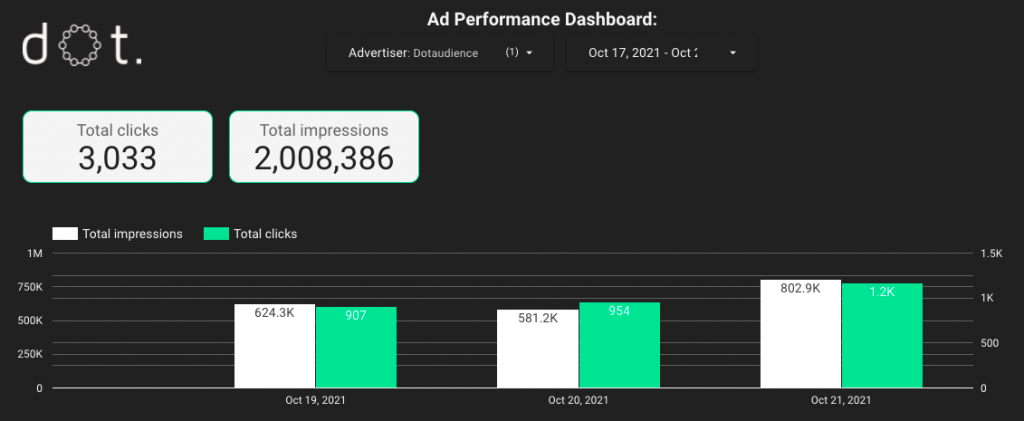 The (Slightly More) Advanced Option – URL Tracking via UTM
Benefits include more detailed insights. ie: the ability to track traffic geography, audience profiles, and website activity on a campaign by campaign basis.
If you are currently using Google Analytics (or other popular analytics tools) you may wish to set up URL UTM tracking instead (or in addition) to the simple dashboard option above. If you wish to proceed with this option, it is important to let your account manager know your UTM parameters in advance of the campaign start date. If you need help setting up your UTM parameters your account manager can help with this.
Step 1
Create your UTM parameters using Google's UTM builder tool [Link here]. Below is a completed example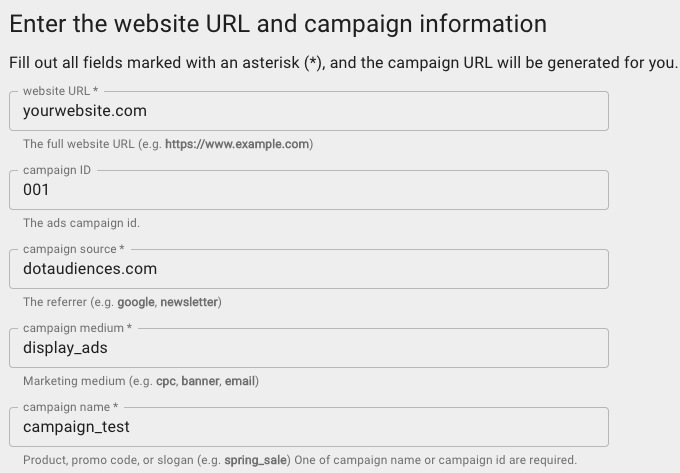 Step 2
Once completed, the Google UTM building tool will automatically give you a custom URL for your campaign. Please give this URL to your DOT account manager. See the screenshot below as an example.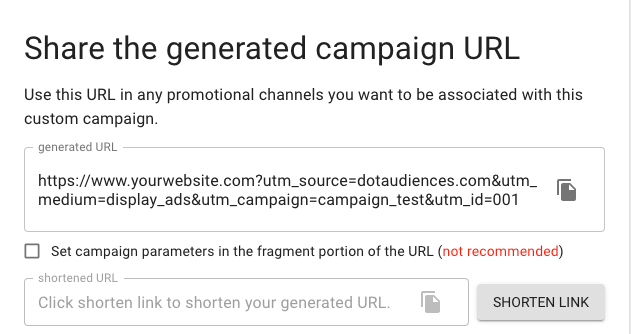 Step 3
Hey Presto! That's it! Your Google Analytics account (or other Analytics tool) should automatically recognise your unique UTM URL. Within Google Analytics you can find your campaigns from within the Acquisition menu. (See the screenshot below).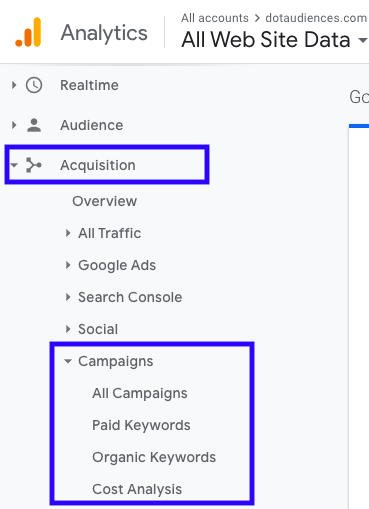 Advanced users can create audience segments based on these campaigns for even more detailed reporting and performance tracking capabilities. DOT can offer training, guidance and support on the above for future and ongoing campaigns, just ask your Account Manager.
About DOT (DotAudiences.com)
Founded in 2018, DOT grew from a desire to change digital advertising from the intrusive to the engaging. DOT is now the premier ad technology partner for African media groups across the continent. DOT also offer premium brands from the UK, USA and Western Europe seamless marketing access to vast and affluent African audiences both domestically and abroad.
To schedule a demo with the team click here.