Case Study
DOT x LockMeta
An Innovative Crypto News Publisher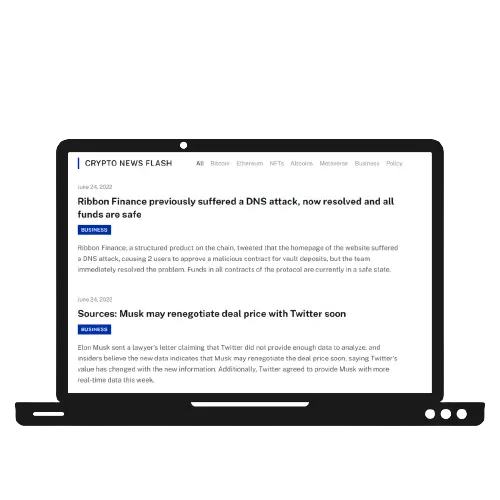 "Our website has many advertising collaborations, but DOT is outstanding among our partners."
LockMeta is an innovative crypto news website. They provide 24/7 crypto short news, the latest updates on NFT's and the Metaverse, and easy-to-read crypto guides, mainly for their Asian audiences.
LockMeta editorial teams also cover key stories relating to Blockchain, Bitcoin, Altcoins, ICO's, and more.
LockMeta approached DOT seeking ad high fill-rates on their website to ensure sustainable revenue growth. Even though they previously established advertising partnerships, they had been disappointed with the results.
They were looking for efficient ad technologies in order to generate a significant growth of revenue, whilst delivering the best possible user experience. Using DOT's Fusion technology (including both programmatic and direct advertising), LockMeta achieved 2X revenue in 3 months!
"With DOT, LockMeta achieved incredible revenue growth and high fill-rates. We also received quality support throughout the entire process!"
The Solutions
1. Access to DOT | Fusion Ad Demand

Fusion Technology including Ad Demand from both Direct Sources + Programmatic ensures sky high CPM's and Fill Rates.
2. Access to DOT | Analytics Portal

The DOT | Analytics Portal provides LockMeta with superior insight into earned ad revenues and engagement metrics. 24/7 progress monitoring.
"It is great that we can see very detailed data in our dashboard. This has helped us monitor results at all times. The DOT team respond promptly and have actively solved any inquiry along the way. We work very well together!"
"Within 3 months, DOT became our #1 monetisation partner!"
Introduction While many entrepreneurs focus solely on traditional marketing strategies, there are...
Read More