Case Study
DOT x Business Cloud
Tech & Innovation News Website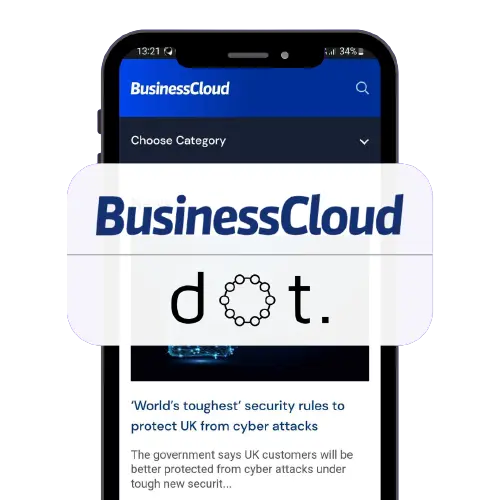 "We needed a trust-worthy partner to grow our business. DOT proved to be the best!"
Business Cloud is a technology publication. They cover news and features highlighting innovation within the UK tech scene, from AI and the cloud to immersive platforms and wearables through in-person and virtual events. Their audience is primarily based in the UK, and in the US.
Business Cloud was looking for the best solution to monetise their programmatic advertising. They needed a partner which integrated with both their websites (Business Cloud and TechBlast) without slowing them down. The team wanted to provide relevant ads to their audiences, whilst offering a clean browsing experience. In addition, they sought extra revenue to power up their business.
Using DOT's programmatic demand, Business Cloud achieved a dramatic increase in ad revenue (more than 10X) from just a couple of test spot placements. After seeing these promising results, Business Cloud quickly expanded their collaboration!
"DOT has been a pleasure to work with! As we look to grow our brands and websites, we wanted a partner who could optimise our ads and generate an additional revenue stream."
The Solutions
1. Access to DOT | Smart Refresh

Smart Refresh technology increases paid impressions whilst maintaining incredible ad viewability.
2. Access to DOT | Analytics Portal

The DOT | Analytics Portal provides Business Cloud with superior insight into earned ad revenues and engagement metrics. 24/7 progress monitoring for both their websites.
10X
Programmatic Ad Revenue
"DOT's team support has been excellent! From our initial meeting, we were offered in-depth explanations, examples, practical solutions and, later, a working revenue stream!"
"We needed a solution that could be integrated with our websites without slowing them down, providing relevant ads to our audience. DOT met all our expectations!"

Article originally published on KillerStartups. In a world where giants like Google...
Read More