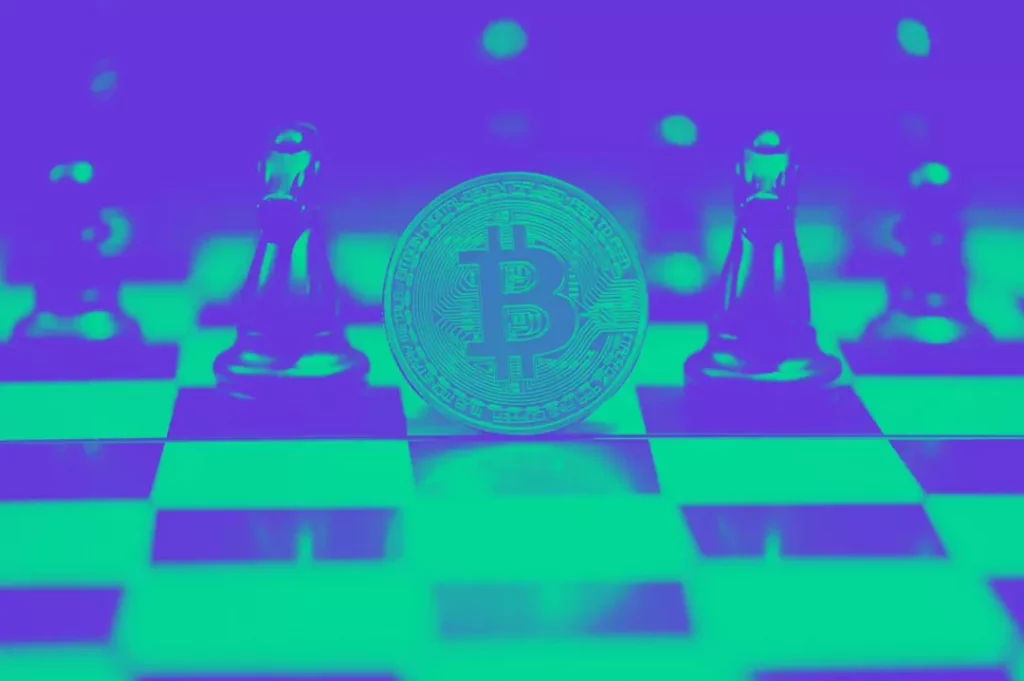 Top Crypto Ad Networks 2022, Best Crypto Ad Networks 2022, Coinzilla Alternatives, Crypto Ads, Advertising Crypto
So you want to promote your cryptocurrency-related product or service but don't know where to start. Today, we'll discuss the finest crypto advertising networks for 2022.
As Google, Facebook and other mainstream advertising channels have barred most Crypto Ads from appearing (except for the biggest – namely crypto.com), ambitious start ups and projects are turning to dedicated crypto marketing and advertising services for supercharged growth.
The platforms we'll highlight can drive high-quality traffic to your cryptocurrency website or app. Crypto ad networks function in a similar way to Google Ads. The only distinction is that these Crypto Advertising Networks allow cryptocurrency-related advertisers to join their platforms and display ad placements without confronting restrictions.
#1 DOT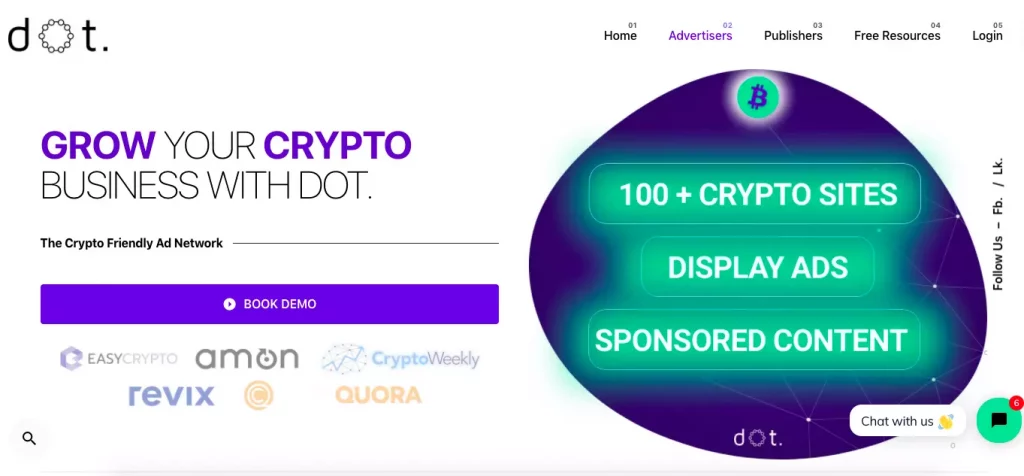 Of course, we'd be doing a disservice if we didn't mention our very own UK based network. DOT offers advertisers direct access to over 100 dedicated Blockchain and Crypto news sites, premium investor content, and even popular Podcasts. Whilst not the largest network, DOT focuses its efforts only on the most high quality and engaging content sources. DOT offers programmatic access to its media network providing for Geo Targeting, accurate Profiling, Display Ads of any size and complete transparency with regards to performance. DOT also offer content marketing access for sponsored articles and press releases.
What's more, DOT allows advertisers to embed their own tracking links from AppsFlyer, Singular, and others to give complete transparency from impression to conversion. DOT has a single mission to provide Crypto & Blockchain companies with a Return on Investment for all Ad/Marketing spend. With this in mind, DOT plans are flexible, monthly rolling and easily paused or cancelled at any time.
Key Points
100+ Premium Crypto Partners
Flexible Monthly Rolling Options
Designed for Advertiser Return on Investment
#2 Coinverti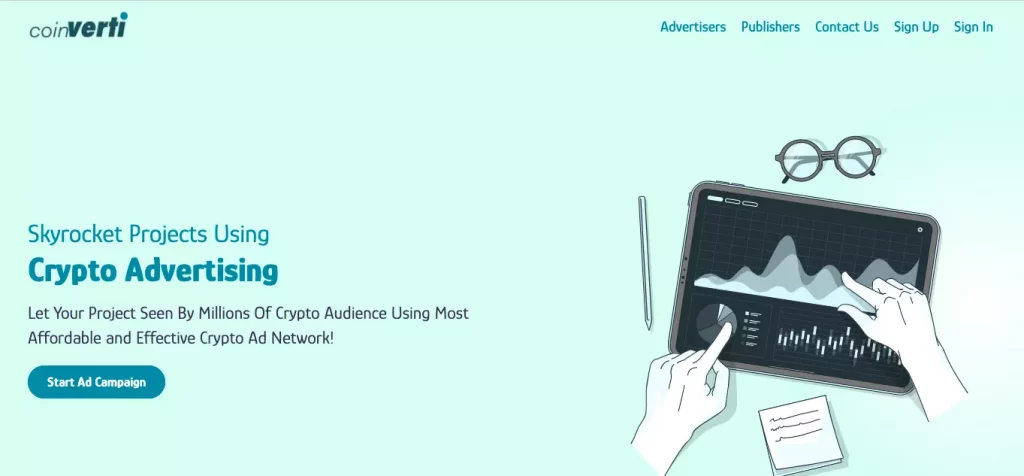 Advertisers can choose from a variety of banner sizes, including small banners and half-page banners. The rate for advertisers is quite reasonable; to begin advertising, you'd need a minimum 0.002 BTC. Depending on the type of traffic you desire, you may use Coinverti to select some additional targeting settings. 
Key Points
Various banner size options
Crypto Payments Available
#3 Adbit.biz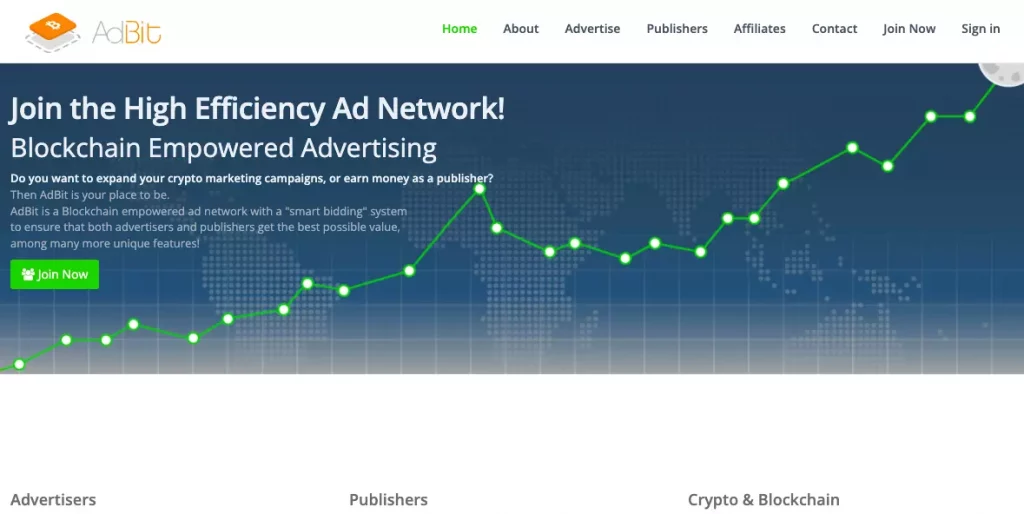 Adbit is a blockchain-based advertising network that focuses on cryptocurrency, and DeFi. Advertisers can market their applications and websites using text-based advertising as well as banners.
Ads are priced per click utilizing the platform's internal algorithm designed to optimise your ads automatically. Signing up is simple, and you'll have access to pay as soon as you've completed the login process. Bitcoin is used to make payments.
Unfortunately though, Ads aren't just for crypto websites, which can make targeting a little more cumbersome.
Key Points
They allow non-crypto sites within their portfolio
#4 Coinzilla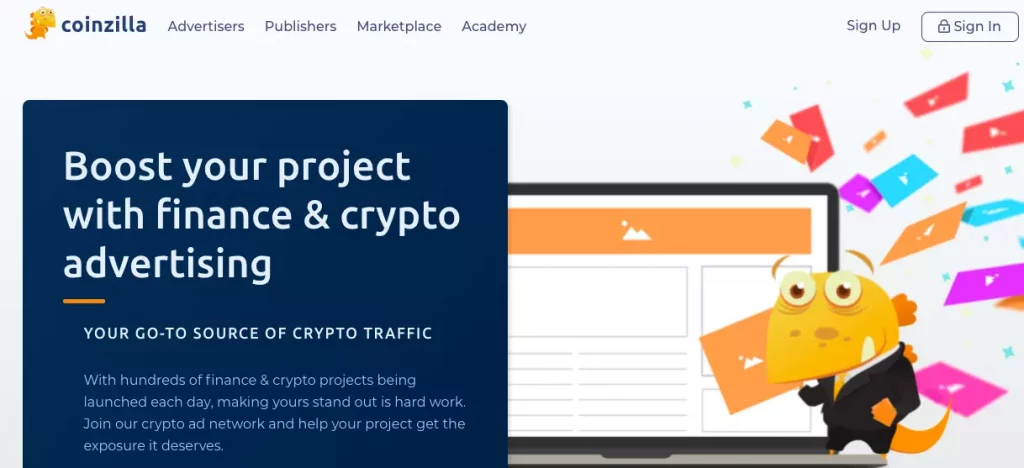 Their advertising network is based in the UAE, but their corporate headquarters are in Romania. Coinzilla's goal is to increase your revenue as an advertiser via direct ad placements across a variety of crypto sites.
If you experience any trouble creating and managing ads, they offer live support.
You'll find IAB banners on a variety of websites, as well as native banners that are designed to maximize the effectiveness of your advertising campaigns. They accept Bitcoin payments.
Key Points
Direct Ad Placements Available
#5 Cointraffic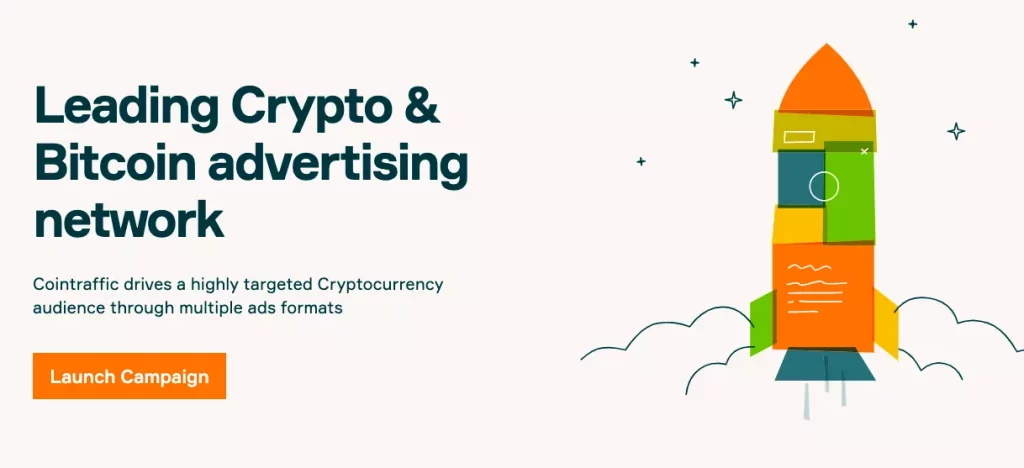 Cointraffic is a well-known and popular cryptocurrency advertising network based in Estonia.
By publishing banner advertisements and native ads that promote your cryptocurrency site, the platform benefits both publishers and advertisers. 
The platform offers a variety of advertisement alternatives as well as tools for optimizing conversion rates. They have professional account managers who will oversee your campaigns and keep you updated on their progress.
Key Points
Account Managers Available
Why use a Crypto Focused Ad Network?
One word, growth! If you are looking to promote your Crypto or Blockchain product, then advertising represents one of the fastest routes to reaching relevant audiences. 
Networks like DOT also allow for content marketing (such as sponsored articles and press releases) in addition to targeted advertising.
Interested in a chat about growing your Crypto or Blockchain business? Book a call with the DOT team here.