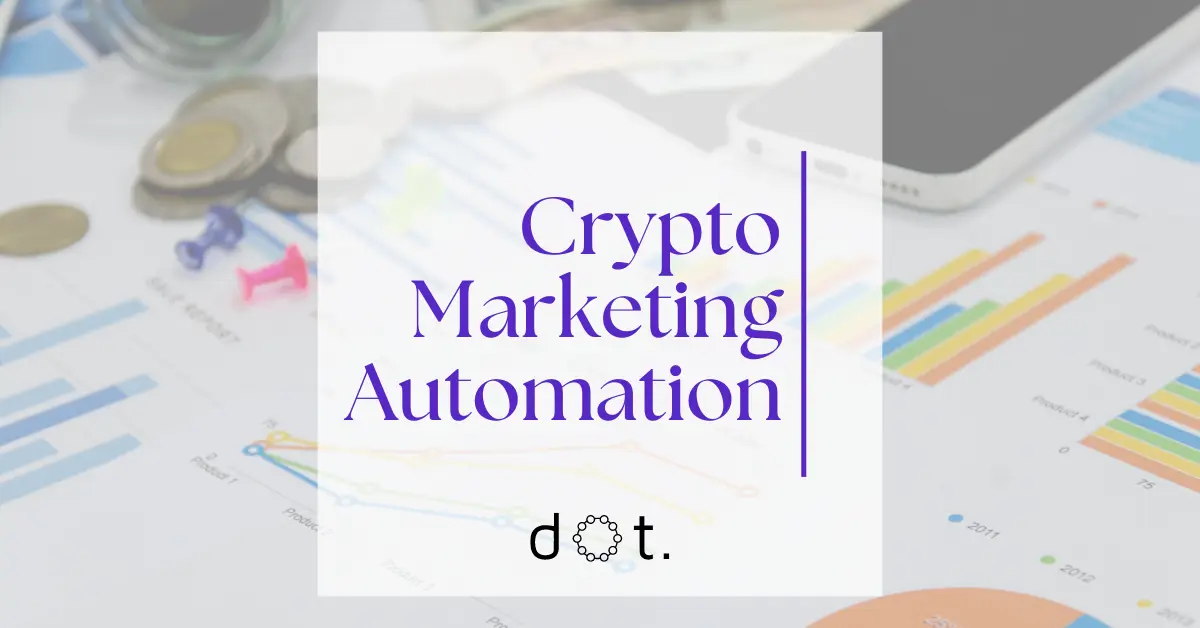 Introduction
From volatile markets to shifting regulations, the crypto industry requires marketeers to be agile and strategic in their approach to reaching audiences.
That's why in this article we will share some crypto marketing hacks to streamline your efforts and achieve great results!
Crypto Marketing
Crypto marketing requires a deep understanding of the industry, target audience, and the latest trends. To effectively reach your audience, it's important to leverage the right channels and strategies. 
Specific to this industry, there are several significant hurdles to overcome. We have numerous restrictions on crypto advertising across major platforms, such as Google, Twitter, Facebook.
Additionaly, there is a high level of suspicion confronting the industry, particularly in regard to potential scams and fraud.
Also, customer retention can be a challenge due to the volatile nature of the markets.
Marketing automation hacks can help you overcome these challenges and optimize your campaigns for better results, so you can save time and grow your business! Here are our favorite seven (+ a bonus!). 
Hacks
I. Zapier
Why waste time on manual tasks when you can automate them with Zapier? By using Zapier, you can easily connect your favorite apps and automate repetitive tasks, freeing up your time to focus on more important work.
Popular use cases:
Get Slack notifications for new email or Facebook leads

Automatically add users to email funnels and sequences

Update your CRM automatically
Here's the process: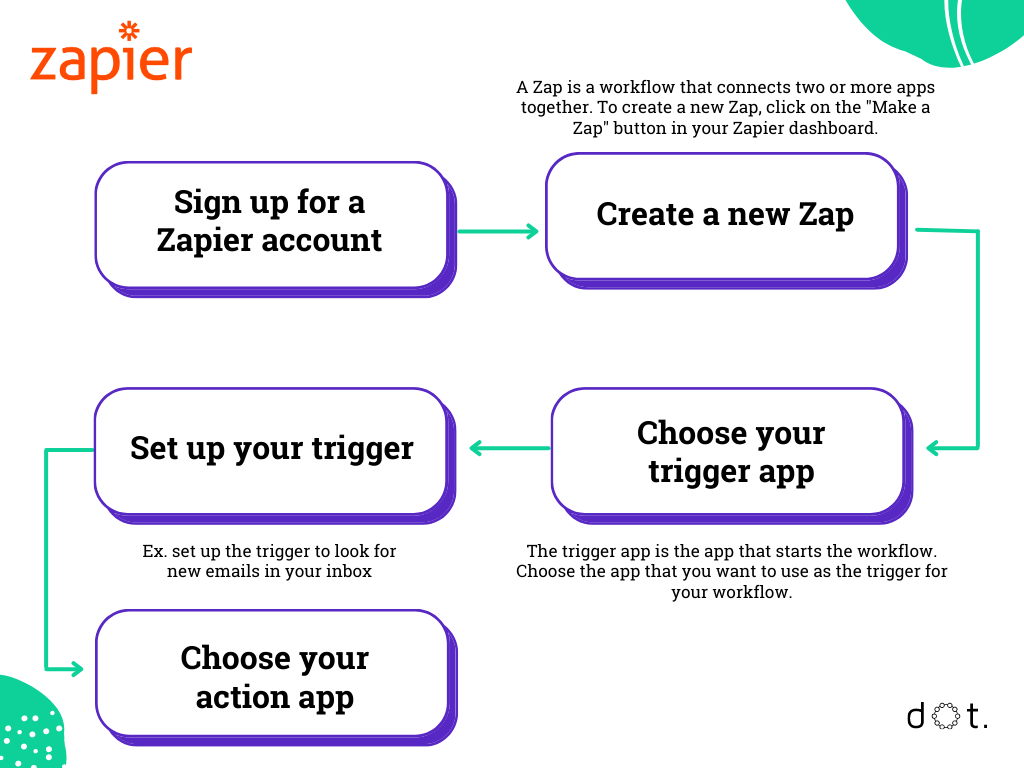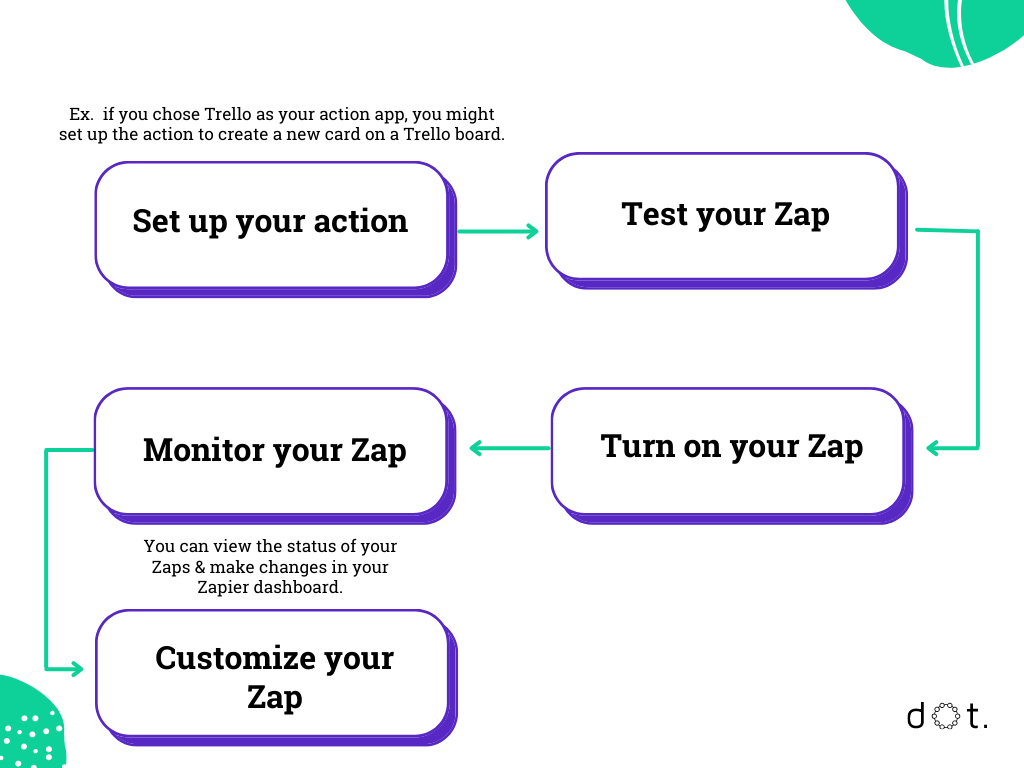 II. Use chatbots
Chatbots have become a popular tool for customer engagement and lead generation. By automating conversations with potential customers, chatbots can help drive engagement and increase conversions.
Chatbots can also help with customer service by providing quick answers to common questions.
By integrating chatbots with your CRM system, you can capture lead information and automate follow-up emails or other marketing initiatives. A good example is TARS. 
TARS offers hundreds of pre-built chatbot templates for various industries. Its decision tree chatbot type is compatible with Facebook Messenger and Zapier, allowing integration with other apps.
Its templates are perfect for those with little technical experience, as they only require minimal editing to fit your brand!
III. Quizzes to collect leads
Quizzes are a fun and interactive way to engage with potential customers and collect valuable lead information. By asking questions that help identify the customer's pain points or interests, quizzes can help you tailor your marketing messaging and offerings to their specific needs.
For example, if your target audience is interested in DeFi, you could create a quiz that tests their knowledge of different DeFi protocols or tokens.
By aligning your quiz with your audience's interests, you'll be more likely to capture their attention and generate leads.
To encourage users to complete your quiz and provide their contact information, consider offering a valuable incentive. This could be a discount on your crypto products or services, exclusive access to a newsletter or report, or entry into a giveaway. 
IV. Host webinars
Invite guest speakers to co-host and interview happy customers during webinars to generate quality leads. To ensure success:
Choose the right topic for your audience,

Plan a promotional strategy for at least 1-2 weeks,

Create promotional emails and reminders,

Run social and search engine ads,

Make the webinar interactive. 
Make the on-demand webinar available and follow-up with a series of emails and advertising to drive engagement and opportunities. You can also host it on Twitter! 
V. AI for content
AI has become a powerful tool for content creation and optimization. By analyzing customer data and behavior, AI can help identify trends and preferences and provide personalized content recommendations.
11,000 articles for a new website launch? Way to integrate OpenAI's GPT-3 technology into the content management system!
Ingenio also launched a chatbot, called Veda. The chatbot will personalize content, and Ingenio sees an opportunity to sell native advertising within the chatbot.

VI. DOT Ads
Looking for a seamless self-serve ad platform offering direct access to web3 & crypto audiences? That's DOT Ads!
You can take control of your advertising campaigns. With our platform, you have direct access to millions of potential web3 & AI interested customers and can easily reach the right audiences.
Plus, our advanced tracking and analytics tools allow you to monitor your campaign's performance in real-time and make data-driven decisions to optimize your budget and maximize your returns!
Create your free account here!
VII. Give-away free guides 
Giving away free valuable material, such as e-books, whitepapers, or other resources, is a powerful tool for lead generation.
By providing something of value to potential customers, you can build trust and establish yourself as an authority in the industry.
This is also a tested way of capturing email addresses and building a list of potential customers that you can then retarget. People are more likely to provide their email addresses if they believe they are getting something of value in return!
Bonus: SEO Hack
The hack to get you on page 1 of Google, without SEO. Find this ranking hack here. 
In Conclusion
Marketing automation is essential for success in the crypto industry! There are many strategies and tools that can help streamline your efforts and achieve better results. We hope the ones above will help you with future campaigns.
If you would like a free crypto strategy session with us, feel free to book one here! 
Have you tried any of these strategies before? What was your experience?
Grow Your Crypto Business
Introduction While many entrepreneurs focus solely on traditional marketing strategies, there are...
Read More