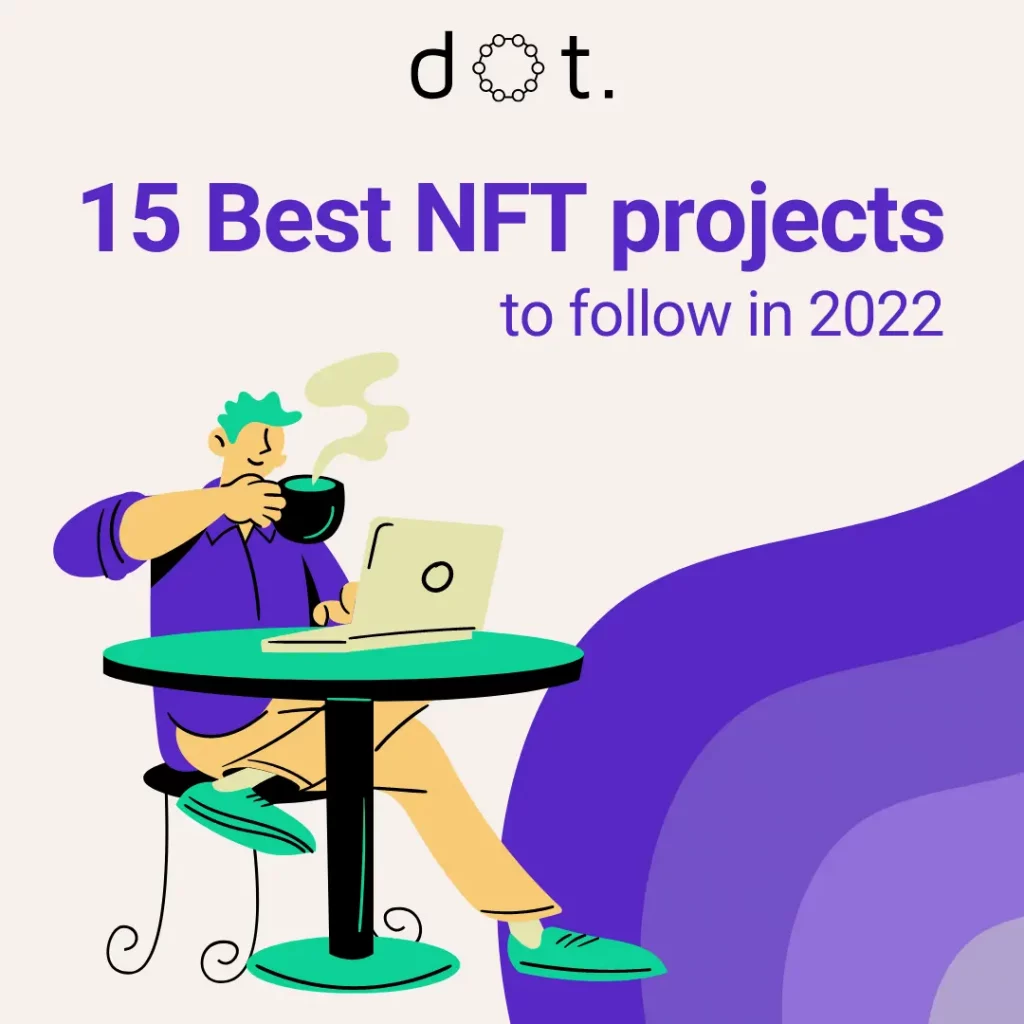 Introduction
NFTs are one of the fastest growing web3 niches. 
You've probably heard – or even joined the hype – of Bored Ape Yacht Club. BAYC (launched in 2021) is a very popular collection, representing 10,000 Ethereum-based NFTs. Similarly, CryptoPunks (launched in 2017) – with the same number of collectibles, and the same blockchain network. They inspired and popularized the CryptoArt movement and the concept of NFTs. 
You'll find these, and other similar collections, on many "best NFTs" lists out there. 
We wanted to create something different. A list of NFT projects that aim to create a real impact, through either social or environmental causes. Projects that go beyond the artistic aspect of NFTs. You'll find 15 of these on our list below.   
Quick intro to NFTs 
NFTs (or non-fungible tokens) are digital assets in the web3 space, verifiable on chain. Every NFT is unique, meaning it cannot be replaced by another token. They can be bought from different marketplaces – such as OpenSea, Rarible, and SuperRare. If you want to learn more about them, make sure to check our guide to NFTs. 
Quick words on investing 
It goes without saying that you should do your own research before investing your money in any NFT project. You can spend some time reading through their whitepaper, taking a look at their roadmap and price fluctuations, team and partners.
The content of the article is for informational purposes only. We believe it is very important to do your own analysis before making any investment decisions whatsoever! 
That being said, let's move on to the list. 
15 Best NFT projects everyone should keep an eye on 
1. ArsenalNFT
ArsenalNFT is the NFT Creation DAO with Profit Sharing. Their mission is to provide community driven NFT's created by artists all over the world, as well as creating a community driven ecosystem generating passive income for participants.
Their DeFi ecosystem is unique, because it is not based on Ponzi schemes, and the payouts for the token holders are not tied to ANFT, the platform's native token.
Why is it worth-following? 
The general idea is that if the ecosystem expands, the community grows as well, which means the ANFT token holders will get passive income streams. 
They also use a community voting system for NFT creation, which increases engagement and makes any new NFT project more meaningful.
2. Oregen 
Oregen is an initiative that offers unique collections of NFTs representing endangered species. Their focus is on chimpanzees, and each NFT has an educational aspect to it, helping you learn more about the species and their ecosystems.
Why is it worth-following? 
For each NFT purchase, 70% will be donated to Jane Goodall Institute, for a wildlife protection project in Burundi. This way, you'll actively be part of their goal to protect the endangered chimpanzee species. 
It's important to mention that Oregen built their NFTs on Polygon. It uses the PoF method, making the initiative itself environmentally friendly.
3. Polaron
Polaron is not an NFT project, but a blockchain and farming startup. Nonetheless, part of their business model is to set up an NFT food exchange that will enable the generation of food futures contracts.
They created a modular vertical farming system that aims at changing the way we produce food. They make the transition towards ecological farming, using nano-technology equipment that is scalable to any place in the world. 
Why is it worth-following? 
They are tackling a huge issue, namely unsustainable food production. The entire ecosystem they want to build is absolutely amazing. They have their own token, so basically all transactions will be settled only in $POLAR. Clients can pay in any currency, and 10% goes to their charity pool.
With the charity pool, they plan to send food producing and water purifying equipment to vulnerable places over the world. Anyone who owns their token can vote, so basically you have a word to say where the help goes.
The point of their business model is to be independent of any crypto trends, allowing stable growth.

4. Souls of Nature
Souls of Nature is a Metaverse project. Their NFT collection will contain 9,271 nature souls NFTs, each giving one player full access to the game. The model they're using is "experience-to-earn" which means you'll be unlocking new features ("fractions of your soul") as you progress in the journey within the game, through quests, dangers and challenging tasks.
Why is it worth-following? 
The team plans to donate 5% of the collection initial funding to protect endangered ecosystems around the world. They are dedicated to create a meaningful, immersive experience for any player (regardless of their web3 knowledge or expertise), while giving back and protecting nature.
Their technology allows anyone to be part of Souls of Nature, so you can experience an HD metaverse on any web browser! They haven't released the official game yet, but the collection holders can participate in a game testing experience, to help for the further development of the project. 
5. Iskra 
Iskra is a web3 gaming startup, paving the way for a new generation of blockchain entertainment. They are bringing together the gamers, developers, investors and studios, giving their users a stake in the platform's success. 
Their NFT collection, called Pioneer NFT, encourages the holders to run a network node in the Iskra's blockchain, contributing to the ecosystem security. In return, the pioneers get exclusive benefits and perks, including the opportunity to continuously earn passive income. 
 Why is it worth-following? 
Their mission is to revolutionize the web3 gaming industry, providing a decentralized platform based on community-led governance. They placed "community" as their core principles, and that can be seen through the NFT collection mentioned above. Iskra will award the stakeholders, based on their participation, creating this way a sustainable gaming ecosystem. 
6. World of Women
World of Women is a collection of 10,000 distinctive digital collectibles, running on the Ethereum blockchain. The collection showcases diverse, unique women, because the purpose of the collection is to build an inclusive web3 community.
 Why is it worth-following? 
Even though their collection is sold out, World of Women is all about empowering women in the web3 space. There's a huge gender gap, the NFT industry being highly male-dominated. This initiative resonated with women looking to take more space in the web3 community.
WoW is aiming at promoting diversity, inclusion, and art, thus building a supportive NFT environment. They also donate 2.5% of their sales to different social causes (such as girls education and fighting child marriage), which allows the community to contribute to the missions they believe in. 
7. Project Ark
Project Ark is on a mission to create a sustainable Metaverse experience that would generate a real-world impact. They created an innovative platform, built on the blockchain, in partnership with WWF Panda Labs.
On their platform, they offer NFT-creation services – the collections are carbon-neutral, meant to generate impact. They also help to build the necessary infrastructure for the creation and sale of NFTs independently, offering technical and marketing support for new NFT projects.
 Why is it worth-following? 
The marketplace they created is focused on funding projects that have a social impact, namely to protect biodiversity and to fight climate change. Through the platform, artists and buyers can connect, support NGOs or local communities, with transparent, blockchain-based donations.
Project Ark really fosters the power of blockchain, generating positive environmental changes. They will also launch Arkanauts, an NFT membership program that is fighting climate change.  The community has the chance to own one of the 4,000 NFT interplanetary explorers and emissaries, actively contributing to a greener world. 

8. Woodies 
Woodies is a decentralized web3 entertainment brand. They launched a collection of 9,739 NFTs on the Ethereum blockchain. They plan to cover TV, games, and other media, based around the story of a tree whose companions are cut down, and must begin an adventure to rescue them. 
They also launched a trading card collection which will be used in a future metaverse game.
Why is it worth-following?
Woodies is not a simple avatar project. It is a family friendly brand that created an entire story, focused on environmental conservation and sustainability. Their original project funded a Million Tree Pledge, with the NGO Trees for the Future. Thus Woodies organized one of the biggest NFT charitable donations, planting over 800 000 trees in Africa. 
It is a brand that already created a huge impact, and they will continue expanding their reach. Woodies can generate a positive impact not only in the web3 space, but also in the real world.  
9. Walking Between Worlds
Walking Between Worlds is the world's first genuine Indigenous Generative Collection, with a mission to include global Indigenous communities in the fast-growing NFT industry. 
Their Genesis Collection includes 2,222 unique NFTs showcasing traditional Aboriginal and Torres Strait Island dance culture. Their mission is to inspire a movement that promotes Indigenous art and dance. 
Why is it worth-following? 
Indigenous communities face many challenges, economical as well as technological. Walking Between Worlds is trying to bridge the gap between them and the digital space. They are helping the communities be part of the web3 revolution, connecting them with crypto experts and tech savvys. 
Walking Between Worlds is a great example of using the potential of web3 to empower people who are not well connected to technology. 
10. Women Rise
Women Rise is a collection of 10,000 NFT art pieces created by the admired visual artist Maliha Abidi. The women in her collection are from all around the world and their characteristics go beyond the skin colors, or hair style: they are activists, artists, scientists, and so on.
Women Rise is for art lovers who want to make the NFT space more inclusive, while celebrating the diversity of women in the blockchain. 
Why is it worth-following? 
Even though the collection is sold out, their mission goes on. The community will continue to support social causes and promote artists through their clubs. They also have a virtual gallery, where people can see the Women Rise art. 
11. NFBee
NFBee is Carrefour's first NFT collection, to raise awareness for bee protection. The sales from this collection are donated to Beefound of the Fondation de France, a French NGO which is fighting for bee preservation. 
Carrefour also offers an educational course on the metaverse The Sandbox, in the form of a game about bees. Their collection represents 15 unique NFBees representing bees who pollinate fruits and vegetables.
Why is it worth-following? 
It's inspiring to see brands joining the web3 space with a great cause. Carrefour is joining their efforts with an NGO to raise awareness on a very important matter. The fact that they added an education aspect to it, through the game, makes it even more relevant. It's important for big companies not only to be open to the new digital space, but also to take action when it comes to important environmental issues. 
Women Rise plans to create its own metaverse, while continuing to empower women in the web3 space.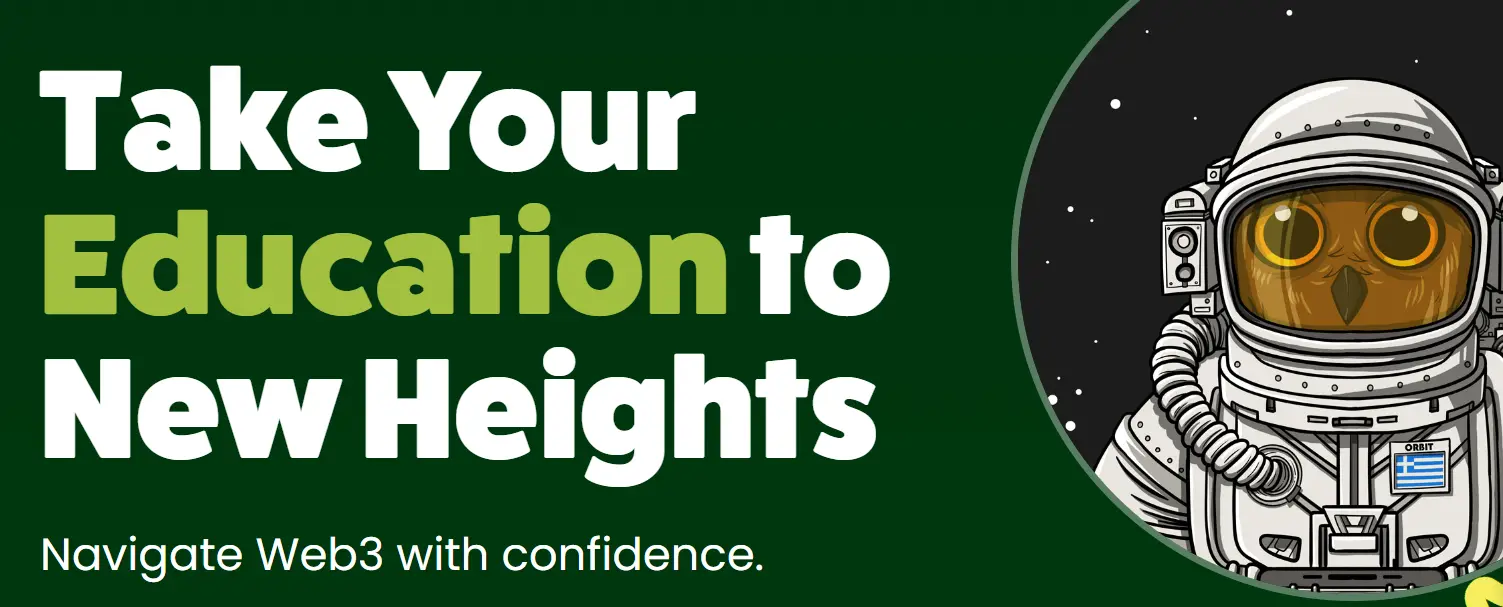 12. The Forest
The Forest is the first NFT community for creatives and designers. It also plays the role of an educational platform and NFT marketplace that empowers creators with the knowledge, network and methods to succeed as NFT and web3 professionals.
The resources they provide are meant to kickstart or extend creators' journeys with inspiring experiences, world-class education, delivered by web3 experts.
Why is it worth-following? 
The Forest's mission goes beyond supporting NFT creators. For every transaction made through The Forest, a number of trees are planted in partnership with OneTreePlanted.org.
A portion of any NFT price is donated to NGOs for even more forest building. They want to empower web3-curious not only to become professionals in this space, but also to be pioneers in this kind of beneficial behavior.
13. 400 drums
400 Drums is a project dedicated to supporting Indigenous artists, elders, language speakers, and to help them onboard on web3 platform in order to monetize their skills and teachings. 
400 Drums also has a series of NFT collectibles derived from one-of-a-kind Indigenous drums, hand crafted by David Fierro of the Okanagan Nation. Hand-painted in Acrylic, each design is created on the face of the drums, which are made with special care as well.
Why is it worth-following? 
400 Drums is meant to honor Indigenous knowledge, values and processes while recognizing the cultural diversity of their communities. It's a great chance for them to be part of the web3 space, to share their stories with the NFT industry which allows them to connect to more people.
The project can connect digital spaces to real places, teachings, and art and to build a sustainable future for Indigenous communities. 
14. The Oceanos
The Oceanos is an NFT collection, aiming at fighting plastic pollution. The collection represents 3 335 Oceanos, which are protectors of the sea. 
They partnered with #Tide, an international award-winning company, collecting plastic on islands and along coastlines. #Tide also upcycles the plastic, while creating a strong environmental and social impact. By buying an Oceano, the holder supports a fisherman collecting plastic in the regions where #Tide is actively sourcing ocean-bound plastic waste, such as Thailand, Philippines and Indonesia.
Why is it worth-following? 
Their impact is great! Oceanos support fishermen who are collecting plastic waste to keep the oceans clean. They make sure they are getting paid fairly for their work. Their biggest goal is supporting #tide in collecting and upcycling 100 million bottles. 
In the long-run, The Oceanos want to create their own metaverse game and 3D movie. So they not only make a huge difference in the fight against ocean pollution, but they also provide educational and entertainment material, while building an eco-conscious community 
15. theVERSEverse
theVERSEverse is a women-founded NFT gallery dedicated to celebrating poems as works of art. They want to raise awareness of the potential for literature on the blockchain, and empower poets to join the web3 space.
theVERSEverse is one of the first literary projects to receive funding for development in the crypto world. The project is a curated platform where collectors discover poets, and poets discover the potential of the web3 and NFTs. 
Why is it worth-following? 
Poetry is thought to be a dying art and literature is slowly finding its own place in the web3 revolution. theVERSEverse is leading the movement, empowering writers to join the industry and find new ways to engage with their readers and explore their own art. 
Conclusion
From art to plastic pollution, from endangered species to women empowerment, we can see the incredible potential that NFTs have. We are thrilled to follow the development of the web3 space and we encourage you to research other meaningful NFT projects. We will for sure! 
Grow Your Crypto Business
Introduction While many entrepreneurs focus solely on traditional marketing strategies, there are...
Read More