Case Study
DOT x NFT Series CYN-C
The Comic Based NFT Universe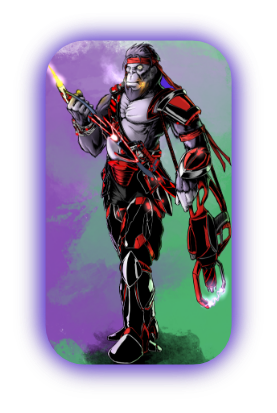 The comic-based NFT universe, featuring a fully fleshed out game and coin reward experience for the CYN Community.
CYN-C combine the use of collectible NFTs in the form of trading cards, PVP battle cards, comics, limited edition artwork and memberships.
CYN-C.io approached DOT seeking access to targeted NFT relevant audiences at scale. Accessing these audience segments via traditional marketing channels – Google, Facebook, Twitter – had proven challenging due to the restrictions existing on NFT related keywords and content. CYN were hungry to grow their community and prepare for the launch of their new website, comic releases, and platform features. The DOT Crypto Network offered speedy access to NFT interested audiences allowing CYN's community expansion to thrive.
CYN-C sought access to targeted NFT relevant audiences at scale.
The Solutions
1. Access to DOT's Crypto Ad Network

Access to hundreds of Crypto, NFT, Blockchain related websites globally. Millions of readers, unlimited potential.
2. Campaign Strategy Included

DOT provided campaign strategy, A/B testing, and ongoing feedback to the CYN team.
+3%
Click Through Rate (CTR)
100%+
100% Growth in Clicks Through to Site
The crypto friendly ad network.