The world's first anti-scam Decentralized Exchange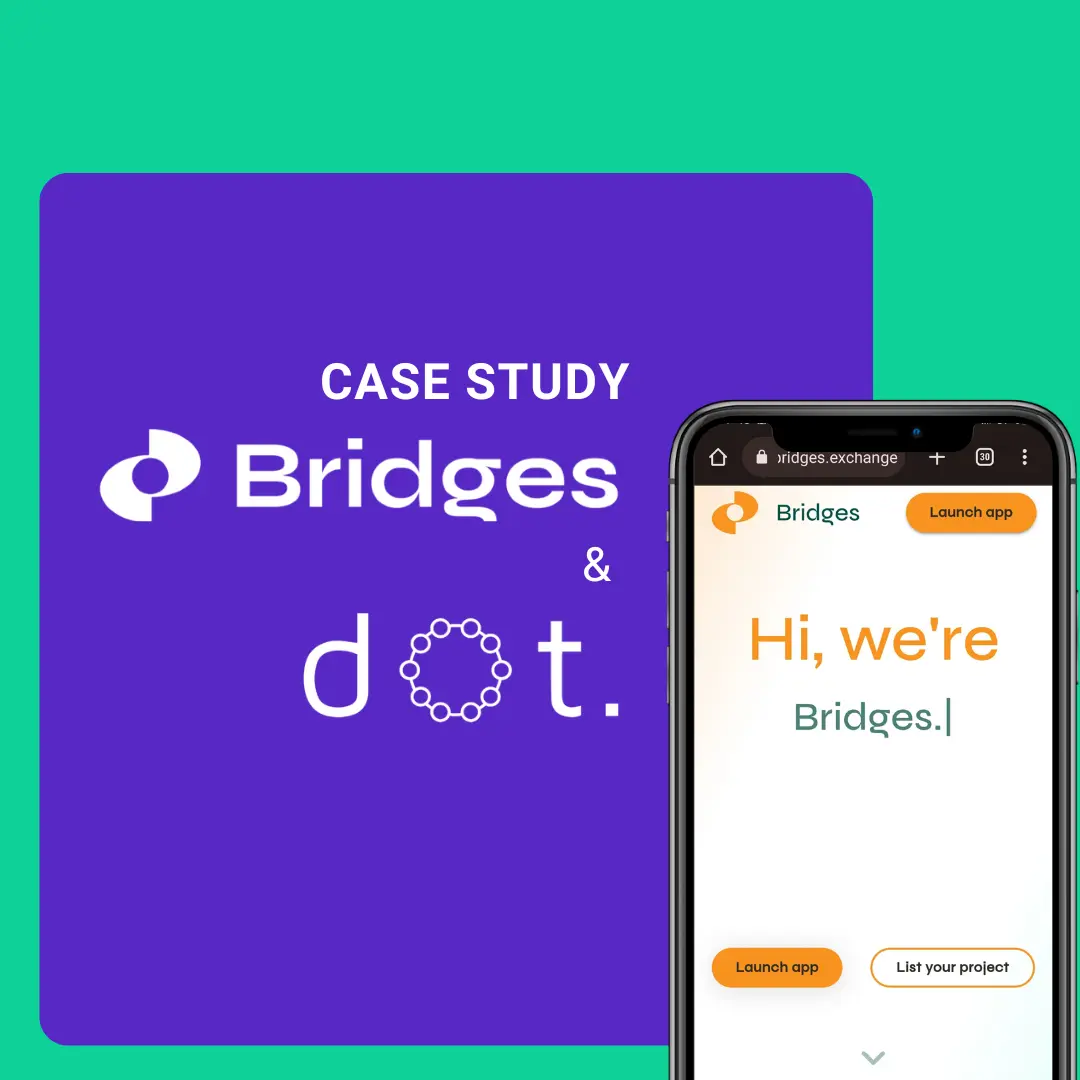 "DOT team has been extremely helpful and patient! They gave us great advice to help us grow our business."
Bridges offers a dividend-paying DeFi aggregator and community vetting platform with a focus on safety and innovation in DeFi. They seek to protect investors from token scams by partnering with projects that uphold their values and make it through the strict Bridges Certified vetting process.
Bridges approached DOT because they were struggling to set up efficient campaigns given that traditional advertising channels make it difficult for a DEX aggregator to advertise. Using Google, Facebook, or Twitter ads was a struggle, given their restrictions related to crypto keywords.
Additionally, Bridges had the conversion goal set to attracting DeFi investors to the platform, in order to increase swap volumes. This proved to be particularly challenging, especially taking into account the "bear market" conditions: which were far from welcoming for crypto projects.
For these reasons, Bridges were looking for new solutions to set up efficient, optimised campaigns to reach their conversion targets, despite the challenging economic backdrop.
DOT supported their growth: the team saw a 10-fold increase in traffic in less than 2 months! They accessed DOT's Crypto Ad Network, and additionally one of DOT's sponsored content packages, to skyrocket their SEO, and brand focused business objectives.
With actionable insights, and creative advertising campaigns, great results were achieved. For instance, the on page user engagement rate average rose to 64.5% – higher than the 49.8% engagement rate seen from Google Search traffic.
Moreover,  5.97% of site visitors connected their crypto wallets, which is a significant conversion event for any self-custodial exchange as it enables all subsequent, swap, farm, stake actions to take place.
Read to find out more!
"We were really struggling to reach relevant crypto audiences, especially because of the difficulty in accessing traditional advertising channels. But DOT proved to be the best alternative!"
The Solutions
1. Access to DOT's Crypto Ad Network

Access to hundreds of Crypto, NFT, Blockchain related websites globally. Millions of readers, unlimited potential.
2. Sponsored content & PR articles

DOT provided leading crypto PR & sponsored content on top websites, with high domain authority. 
5.97%
of Visitors Connected their Wallets
"DOT provides actionable insights that help us to evolve our advertising campaigns - even when our ideas border on unconventional."