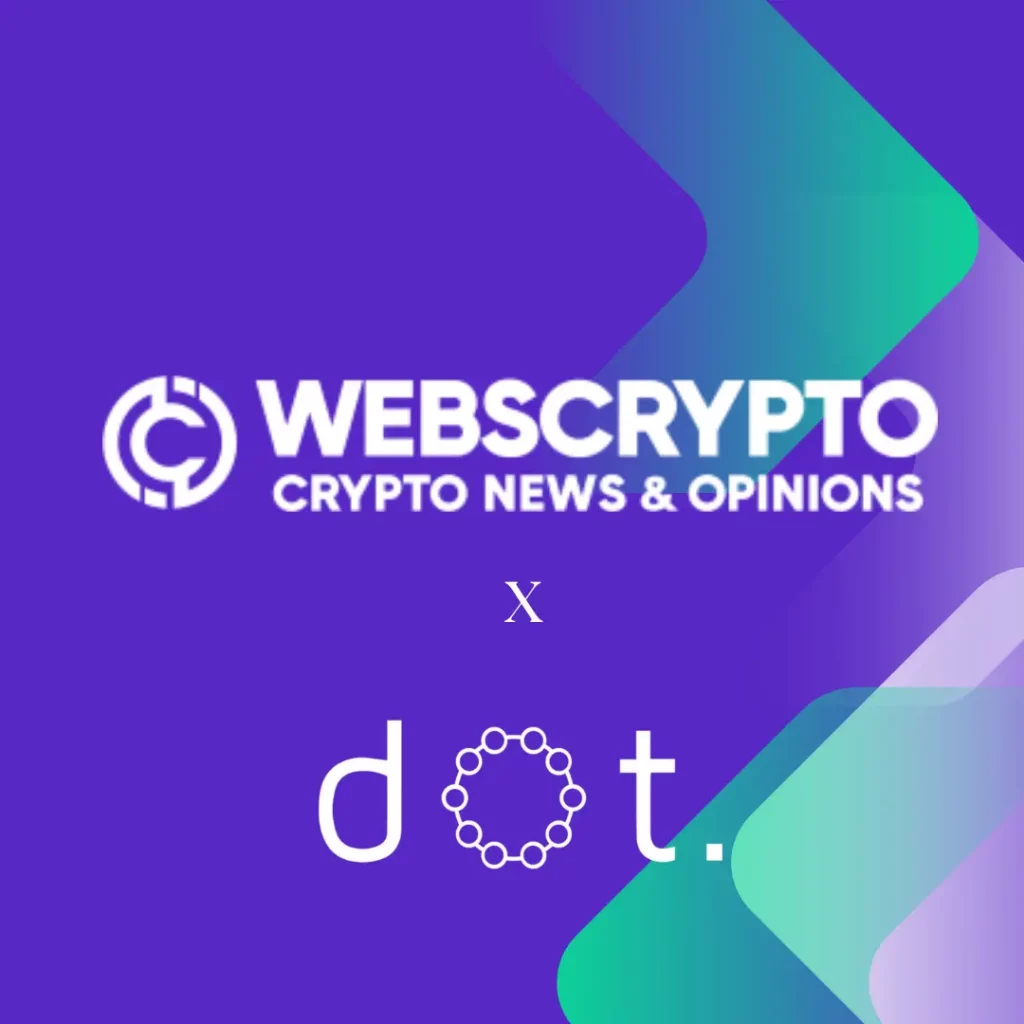 Review originally published on WebsCrypto.
Why are Crypto & Web3 Ad Networks Important?
Crypto ad networks are similar to other networks such as Google or Facebook Ads, but they are more friendly and effective for businesses operating in the crypto and Web3 space. The goal, as with other networks, is frequently to raise awareness in order to drive new business and boost sales.
Crypto advertising networks are the most efficient and convenient way to boost revenue.  Crypto ad networks, in many cases, provide direct access to crypto-interested audiences, which is a valuable asset for any business in the space. Besides that, many Web3 businesses face difficulties in gaining access to traditional advertising channels such as Google or Facebook ads. In this case, crypto networks are the best solution.
Summary
DOT is a cryptocurrency advertising network that is used by thousands of advertisers including Huobi, Easycrypto.com, and Bridges.exchange, providing audiences  interested in Crypto solutions, NFTs, Blockchain technologies, and other related topics. With geo-location, device, and theme-based targeting options, you can reach over 195 million monthly readers worldwide.
Key Benefits
Thousands of Crypto Advertisers choose DOT
195+ Million Readers Monthly
Advanced Geo Targeting & Contextual Targeting Options
Free Ad Design
Free Sponsored Content
Flexible Pricing. Cancel whenever you want.
Publishers 
Direct Advertising
DOT teams up with thousands of brands to offer valuable direct advertising opportunities. The DOT sales team works as an extension of your own. Publishers can attract larger budgets and more sustainable income with DOT's direct advertising demand.
Generate More Revenue with DOT Fusion
Fusion is the DOT technology that drives increased Publisher revenue. DOT Fusion is the ideal combination of  sponsored content, ServerSide Header Bidding and Direct dealsin a single package!
Blazing Fast Loading Speed
The DOT ad technology is designed to load ads quickly. Page speed is crucial for monetization, UX and SEO. Bearing this in mind, the DOT solution was designed to be resource efficient.
High Fill Rates
DOT provides up to 90% fill rates with optimized backfill thanks to both  DOT's Premium header bidding technology and direct advertising.
7 Day Publisher Support
Seven days a week, human support is available. Furthermore, self-help guides and resources are available from their knowledge base 24/7.
Crypto & Web3 Brands
Web3 businesses seeking new leads, app installs, registrations, or brand awareness…
The goal of DOT's targeted advertising is to generate conversions rather than just clicks. Campaigns are non-binding and can be started and stopped at any time.
Targeting Options
Audience profiling and geo-targeting are available with a single click to ensure that only relevant audiences are reached. Contextual targeting integrates website content and ad content to ensure the best possible match with reader interests.
Premium Publishers
DOT has partnerships with hundreds of Premium Publishers in the crypto, gaming and Web3 industries. Among the media partners are Coinedition, Benzinga and ForexLive.  Premium ad slots across visible positions are available ensuring the highest possible click rates.
7 Day Support & Campaign Management
Thousands of crypto brands have trusted DOT with their campaigns since being founded in 2018. Support is available seven days a week in addition to live analytics, and regular updates on marketing strategy.
Free Sponsored Content + Free Ad Design
To help you maximize your earnings, DOT also offers free sponsored content, free creative design, and free campaign management. DOT is the best option if you want the most comprehensive access to premium crypto audiences.
Crypto and non-Crypto Payment Options
Stable Coins USDT, USDC
ETH
BTC
Credit Card
Grow Your Crypto Business
Article originally published on KillerStartups. In a world where giants like Google...
Read More