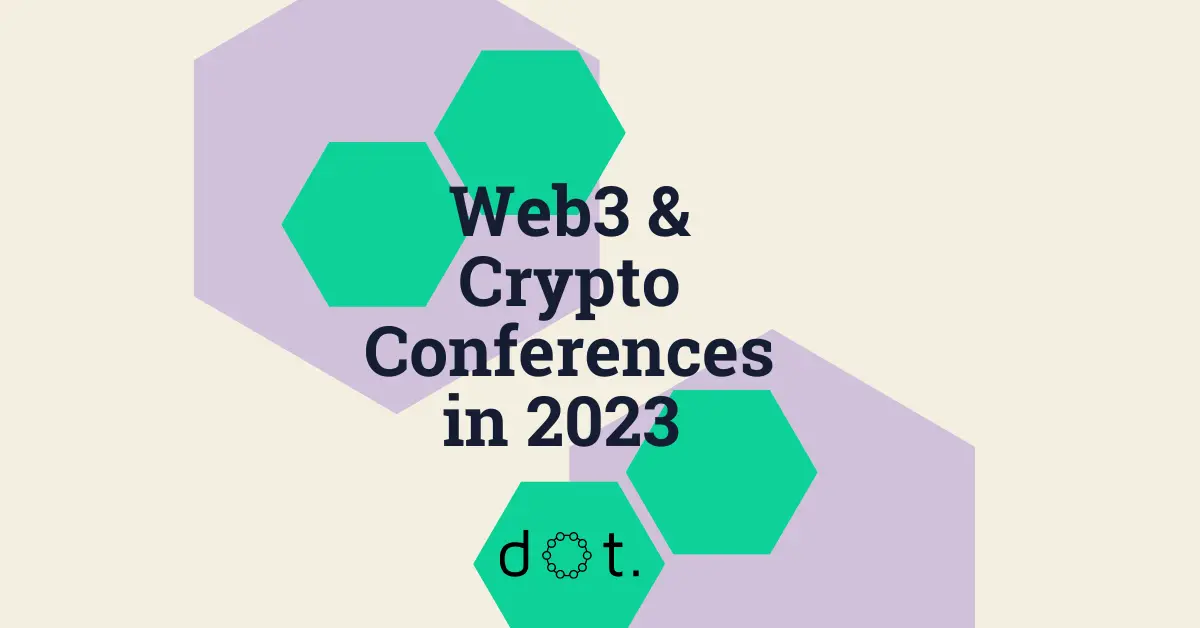 We couldn't be more excited about 2023 and the advancement of all things web3. Whilst we spend much time discussing the future of the metaverse, this article is about all things very much in the real verse, aka the real world!
Each year, many conferences and events devoted to crypto and web3 technologies are organized around the world. The following are a few instances of conferences that you should consider attending and their forthcoming schedules. 
1. The Blockchain Life
Where?
Dubai, UAE. 
When? 
February 27-28. 
What?
The Blockchain Life will bring together leading business figures, government officials, CEOs, investors, start-ups, miners, and traders. Participants can meet new business partners, find interesting start-ups to invest in, or create their own projects, and hear from industry experts on how to get more engaged in web3. The event will feature panel talks on the newest developments, such as digital asset arbitrage, P2P trading, NFT, and DeFi.
Speakers?
Arpit Sharma, Vice President/Global Enterprises at Polygon Technology. Manan Shah, CEO of Avalance Global Solutions. Gracy Chen, Managing Director at Bitget. And many more! 
2. Blockchain Africa Conference
Where?
Johannesburg, South Africa.
When? 
March 16-17. 
What?
Blockchain Africa brings together world-class international and local speakers, 1000+ global attendees, industry insights, debates, and panel discussions. The focus will be on how blockchain technology and cryptocurrencies are transforming how business is done globally and on the African continent. The event is about market disruptors, top industry trends, and technologies on which the future marketplace will operate, with a focus on Africa in particular.
Speakers?
Rene Reinsberg, Co-founder of Celo. Briana Marbury, Executive Director of the Interledger Foundation. Ran Neu Ner, CEO of Onchain Capital. And many more!

3. Paris Blockchain Week 
Where?
Paris, France. 
When?
March 20-24.
What? 
The Paris Blockchain Week Summit is a two-day event that explores the latest developments in blockchain technology and its potential applications across a range of industries. Following the success of 2022, the Summit has established itself as a global meeting place for dedicated professionals, crypto enthusiasts, investors, and entrepreneurs.
Speakers?
Tim Draper, Founder and Managing Partner of Draper Associates. Denelle Dixon, CEO and Executive Director at Stellar Development Foundation. Ran Hammer, Vice President of Business Development at Orbs. And many more! 
4. The International Women of Blockchain  
Where?
Washington DC, USA. 
When? 
March 22-24.
What? 
The International Women of Blockchain (IWB) Celebration is an inclusive hybrid event that spotlights global women blockchain enthusiasts while raising awareness about blockchain technology and spearheading blockchain adoption. The 3-day event is about connecting with industry pioneers, metaverse experiences, local NFT artists, and lawmakers, with a focus on topics related to blockchain/web3, crypto, and more.
5. Web3 Digital Summit 
Where?
Verona, Italy.
When?
April 14-18.
What?
The 2023 edition of Web3 Digital Summit brings together web3 professionals and companies in an expo area with +75 booths and the industry's most prominent and knowledgeable speakers. Divided into 3 pavilions with 6 thematic areas: Blockchain, Metaverse, AI, Bitcoin, CyberSec, Start-up, and Investment.
Speakers?
Marco Crotta, Co-Founder and Blockchain Expert at Blockchain Caffe. Elaja Disobey, Founder & CEO Disobey. And many more!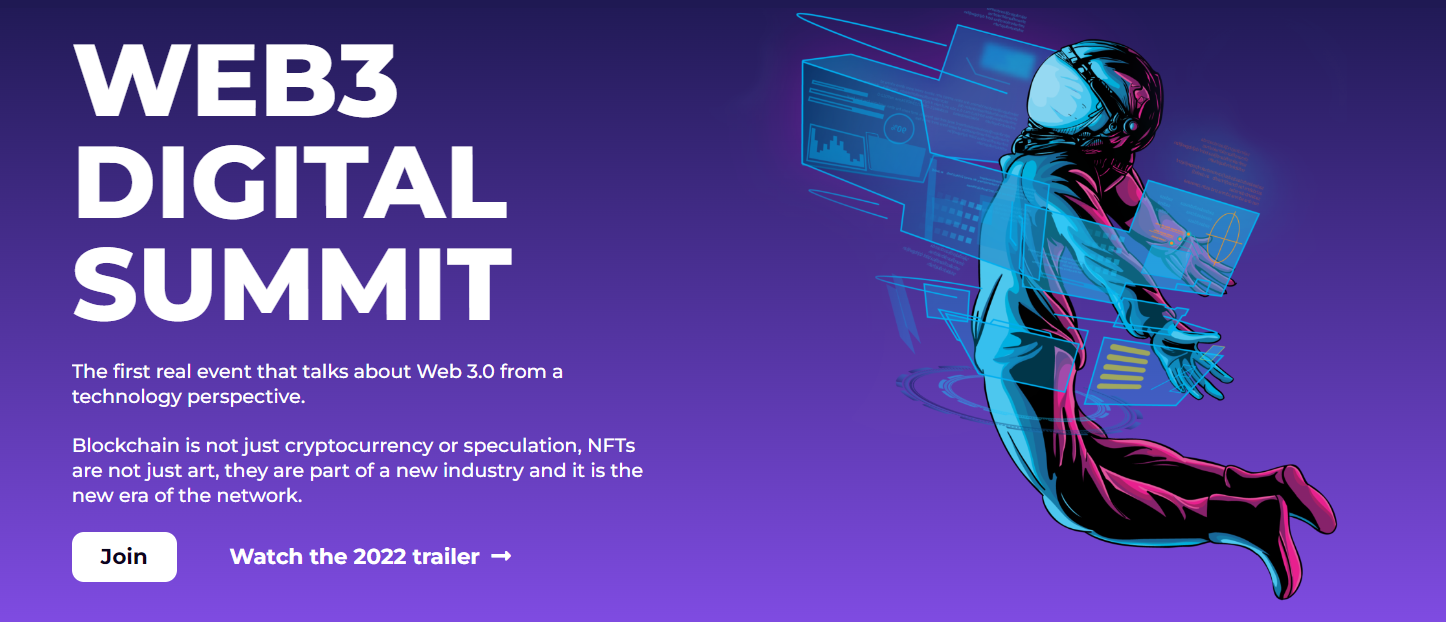 6. Consensus 2023 
Where?
Austin, Texas, USA.
When?
April 26-28.
What?
Consensus has a dedicated purpose to finding order after the economic backdrop of 2022. A shakeup in markets has created opportunities to set the industry on a path to mass adoption. The conference is a call to action for builders and creators to come together and forge the future of finance and the Web3 economy.
Speakers?
Edward Snowden, President of Freedom of Press Foundation. Illia Polosukhin, Co-Founder at NEAR Protocol. Cathy Hackl, Chief Metaverse Officer at Journey. And many more! 
7. Blockchain Expo Europe
Where?
Amsterdam, The Netherlands. 
When? 
September 26-27.
What?
The world-leading Blockchain Expo series will arrive in Amsterdam to host its 7th annual event. It will bring together key industries from across the globe for two days of top-level content and discussion. Blockchain Expo Europe will explore the latest innovations within Blockchain ecosystems, as well as cover the impact those technologies have on many industries including manufacturing, transport, supply chain, etc.
Speakers?
Pedro Lopez-Belmonte, Web3 & Technology Innovation Senior Manager at Richemont. Anikó Szombati, Chief Digital Officer at Magyar Nemzeti Bank. David Palmer, Blockchain Lead at Vodafone Business. 
What conferences are you looking forward to attending in 2023? 
Grow Your Crypto Business
Introduction While many entrepreneurs focus solely on traditional marketing strategies, there are...
Read More