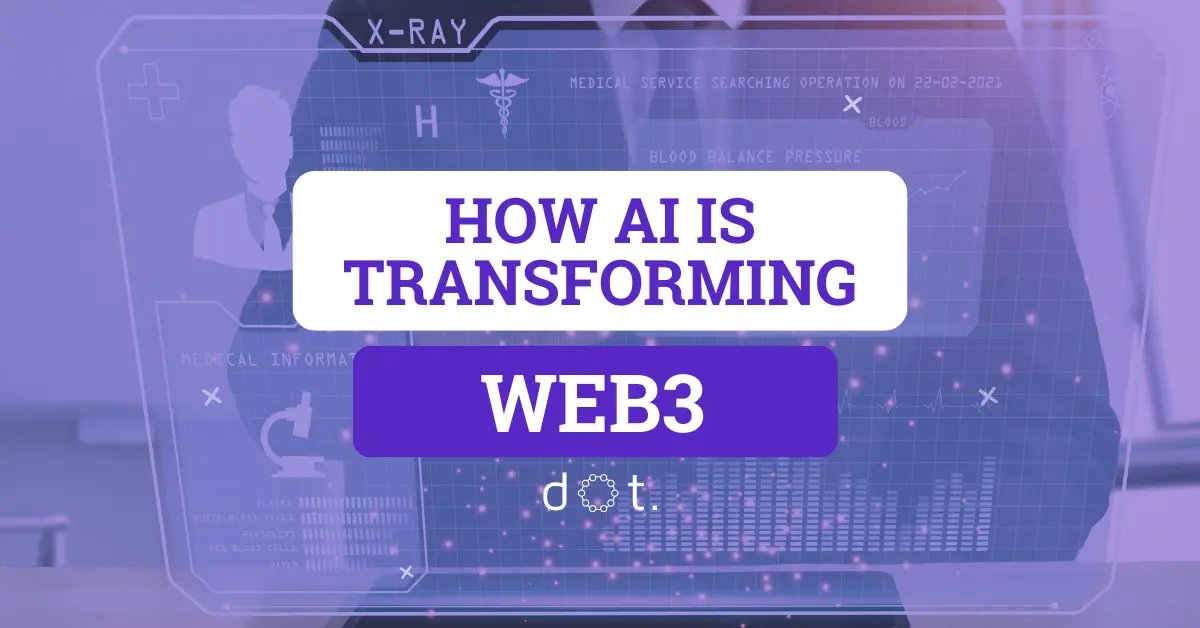 It is no secret that AI is transforming the world of Web3. Many organizations and businesses are using AI within their protocols and/systems in order to differentiate themselves and offer some interesting use cases. Here's the 'how', and the 'who'!
TL;DR
AI is significant because, in some circumstances, it can outperform real people.

Web recommendation engines that can comprehend user preferences and propose more individualized results are powered by AI algorithms.

Chain Analysis and Ocean Protocol are 2 examples of how AI is transforming the Web3 space.
What is AI?
The replication of human intelligence functions by machines, particularly computer systems, is known as artificial intelligence. For the creation and training of machine learning algorithms, AI requires a foundation of specialized hardware and software. 
AI is significant because, in some circumstances, it can outperform people when it comes to undertaking certain activities and because it can provide businesses with previously unknown insights into their operations. AI technologies frequently finish work fast and with very few mistakes, especially when it comes to repetitive, detail-oriented activities like reviewing a large number of legal papers to verify key fields are filled in correctly.
The biggest and most prosperous businesses of today have utilized AI to enhance their operations and outperform rivals.
AI's role in Web3
In contrast to Web2, Web3 (based on blockchain) allows users to connect via a decentralized network and access their data. 
Web recommendation engines that can comprehend user preferences and propose more individualized results are powered by AI algorithms. Artificial intelligence (AI) tools like natural language processing (NLP) and machine learning are being used to create automated chatbots that can answer questions from customers, facilitate transactions, and make tailored recommendations.
Real-time customer service can be offered by AI-powered bots, which should also improve consumer experiences. AI is also capable of analyzing user behavior and offering practical advice on how to enhance a website or service. Developers and companies can provide users a more effective, safe, and customized experience by utilizing these technologies.
Users of Web3 may now access information more quickly, easily, and accurately thanks to AI. In the DeFi space, AI is enabling Web3 consumers to understand decentralized networks better and make more informed decisions.
 2 Real-World examples of how AI is benefitting the Web3 space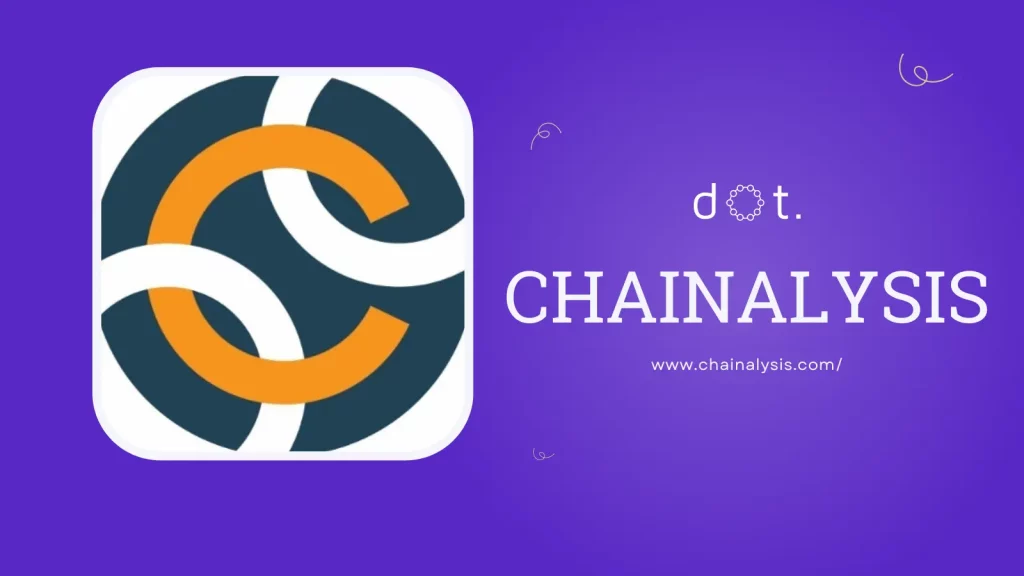 A blockchain analytics platform with its main office in New York City, Chainalysis was established in 2014. Several organizations utilize the platform to identify and stop fraudulent or unlawful conduct on the blockchain, including bitcoin exchanges, law enforcement agencies, and financial institutions.
Chainanalysis uses AI to benefit their blockchain technology through collecting data from trading platforms such as Bitcoin and Ethereum, and stores the data in a centralized database.
The platform's AI system then analyzes the trends and tries to find a pattern of any illegal or fraudulent activity. Based on the analyzed data, the AI system then generates an alert that is considered suspicious.
Organizations can use these alerts to further investigate the transactions and take action, if necessary. In addition to identifying suspicious activity, the AI system can be used to find trends and patterns that might be helpful for comprehending the general usage and adoption of blockchain technologies.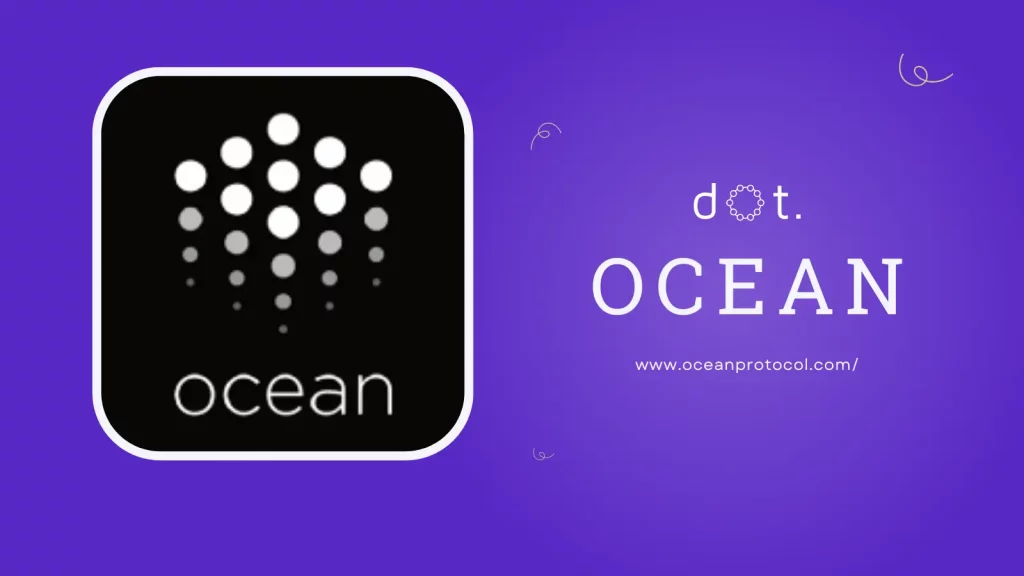 The Singapore-based Ocean Protocol is working to create a decentralized platform for data exchange that permits data sharing and monetization while upholding data privacy. One of the major problems with AI modeling is being resolved by Ocean Protocol.
We all know that since AI mainly relies on data, the more data the better. Although we have access to publicly available data, third-party or privately owned data is not similarly accessible.
Ocean protocol uses AI through the Ocean Protocol platform, where companies and organizations that are active in the supply chain exchange data.
This data may contain specifics about the production, stock, logistics, and other elements of the supply chain. The data is processed by Ocean Protocol's AI system to look for trends and patterns that could help with supply chain management.
Based on data analysis, the AI system produces insights and recommendations. Businesses and organizations can use these insights to streamline their processes and take more informed decisions.
The AI system can also be utilized to automate certain jobs, like finding and fixing supply chain problems or enhancing logistical routes. For the purpose of enabling access to data services and facilitating data sharing, the platform uses a native cryptocurrency called Ocean Token (OCEAN).
Conclusion
The integration of AI tools like natural language processing, machine learning, and chatbots makes the web3 experience even better. These AI tools can offer personalized recommendations, real-time customer service, and insights into user behavior.
It's interesting to notice how quickly and accurately users can now access information and make informed decisions in the decentralized finance space. And the best part? As Web3 and AI continue to evolve, we can expect even more innovative solutions that enhance the user experience and create a more decentralized and equitable digital future!
Grow Your Crypto Business
Article originally published on KillerStartups. In a world where giants like Google...
Read More