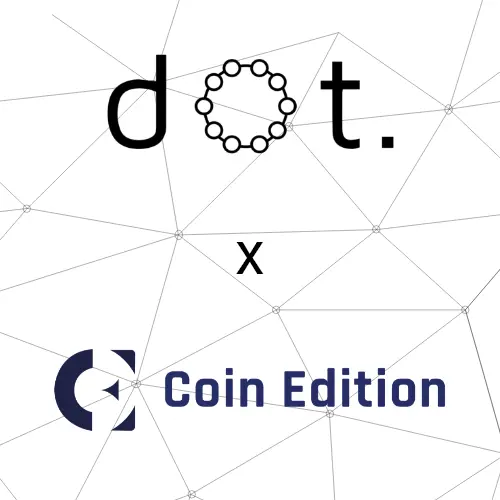 Review originally published on CoinEdition. 
What are Crypto Ad Networks?
Crypto ad networks are now common and well-known in the industry. Crypto ad networks function similarly to other networks such as Google AdSense. The key distinction is that crypto ad networks focus on projects, audiences, and technologies related to the crypto sector. Unlike other networks, whose goal is generally to raise awareness about a project or solution in order to drive new business, increase revenue, and boost sales.
Why are Crypto Ad Networks Important?
Crypto advertising networks are the quickest and most convenient way to increase revenue and sales. Reaching out to targeted and relevant audiences is the most important first step in any marketing strategy. Crypto ad networks benefit from direct access to crypto-interested individuals, which is a valuable asset for any project or business in the space. Furthermore, many Web3  businesses struggle to gain access to traditional advertising channels such as Google or Facebook ads. In this case, crypto networks provide a great alternative. DOT is considered an alternative to Coinzilla.
DOT is the leading UK-based ad network for Crypto Advertisers. DOT provides audiences interested in Crypto products, Blockchain technologies, NFTs, and other related topics. DOT provides the most comprehensive solution for advertisers looking for a powerful advertising solution with over 175 million monthly readers worldwide. Hundreds of crypto brands rely on DOT to meet their marketing objectives.
Key Benefits
Here are some of the key features DOT has to offer.
● Hundreds of crypto advertisers choose DOT
● 175+ million readers monthly
● Flexible pricing
● Subscription can be canceled anytime.
● Advanced geo-targeting & contextual targeting options
● Free animated Ad design
● Free sponsored articles & press releases
👉 DOT for Advertisers
DOT's targeted advertising is intended to generate conversions rather than just clicks. The core of DOT's ad solution is the return on investment, and the pricing is designed to reflect this. Campaigns can be started and stopped at any time, with no contracts. The users have complete control over their budget. The DOT plans best suit marketers and business owners looking for new leads, app install, and website traffic.
Free Sponsored Articles Free Ad Design & Free A/B Testing
DOT also provides free sponsored articles, free creative design, and free campaign management to help customers maximize their earnings. If the user wants the most comprehensive access to premium crypto audiences, DOT may be a suitable choice. Free content is also available across the entire DOT media portfolio.
Targeting
To ensure that only relevant audiences are reached, audience profiling and geo-targeting are available with a single click. Contextual targeting combines website content with ad content to ensure the best possible match with reader interests. Furthermore, DOT enables advertisers to embed their own tracking links from AppsFlyer, Adjust, and other providers, offering complete transparency from impression to conversion.
Premium Publishers
DOT has partnerships with hundreds of Premium Publishers in the crypto, finance gaming, and Web3 industries. Among the media partners are CoinEdition, Benzinga, and ForexLive.  Premium ad slots across visible positions are available, which is a significant advantage for the DOT network.
Multiple Formats
DOT network allows its users to select any format based on what works best for them. Change between targeted display advertisements, editorials, and even press releases. Subscribers can choose any format and switch it at any time.
7-Day Support & Campaign Management
Thousands of crypto brands have trusted DOT with their campaigns since 2018. Client service is available seven days a week. DOT keeps its customers informed. In addition to live analytics, regular updates on strategies, tactics, or techniques used to maximize performance are provided.
Crypto and Non-Crypto Payment Options
One can choose from multiple payment options such as credit card, stablecoins (USDT or USDC), Ethereum, or Bitcoin. Choose a payment method best suited as per the need.
👉 DOT for Publishers
DOT Fusion
Fusion is the DOT technology that drives increased publisher revenue. DOT Fusion is the ideal combination of direct deals, header bidding, and sponsored content in a single package!
Direct Advertising
DOT works with thousands of brands to provide lucrative direct advertising opportunities. With DOT's direct advertising demand, one can attract larger budgets, higher CPMs, and more sustainable income.
Blazing Fast Speed
DOT ad technology is designed to load with the least impact on the user experience possible. Page speed is critical for both SEO and efficient monetization. With this in mind, DOT's solution has been built from the ground and proven to be quick and minimal on resources.
99% Fill Rates
DOT offers up to 99% fill rates with optimized backfill thanks to both direct deals and DOT's industry-leading header bidding technology. Also, the network ensures that one never misses out on an opportunity to monetize.
7-Day Publisher Support
Along with other attractive features, DOT provides seven-day-a-week human assistance. Furthermore, self-help guides and resources are available 24 hours a day, 7 days a week from their well-resourced knowledge base.
Grow Your Crypto Business
Introduction While many entrepreneurs focus solely on traditional marketing strategies, there are...
Read More