Free Guide
Top Strategies to Transform Your Marketing in Web3
Download your free guide today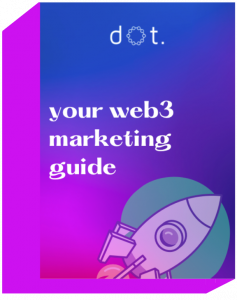 Why is Web3 marketing such a challenge?
How can we overcome hurdles to growth?
How do we measure our wins and iterate?
Web3 projects are in their early stages of development relative to other industries. The 'growth marketing' landscape is still evolving.
For this reason there are numerous challenges that marketeers, entrepreneurs, and founders in this space need to contend with.
Discover:
The importance of community building in Web3.
How to publicise your project, brand, or idea.
The relevance of technical SEO.
Email, content, and advertising strategies.
Get Your Web3 & Crypto Marketing Guide (FREE)


Then jump into…
Two Powerful Growth Channels
Web3 Ad Network
Reach 175+ million users via hundreds of top crypto & web3 sites.
Start Now
PR Sponsored Content
SEO boosting sponsored article and press release packages.
Start Now
Transform your growth engine
For Growing Crypto & Web3 Brands!